Author name: Paul Cormon

Editors: Riya Singh Rathore and Soumya Singhal
Abstract
On 22 February 2021, India signed the Comprehensive Economic Cooperation and Partnership Agreement [CECPA] with Mauritius. It marked the first time India signed a trade agreement with Mauritius (Goyal, 2022). CECPA has the potential to boost trade facilitation between both countries. Moreover, it appears to be a strategic move for India in the context of China's rising dominance in the Indian Ocean. This accord highlights India's role as a global actor in the region and encourages the question around why India reconsiders its position in the Indian ocean.   
Keywords: Trade agreement, Mauritius, India, Indian Ocean, China, Africa 
Trade Agreement between Mauritius and India
CECPA was signed on 22 February 2021 and applied on 1 April of the same year. The agreement favours Mauritius exportations in over 615 products. The break down goes: 376 products will benefit from free duty access (Canned Tuna, Garments, Soap, frozen fish, etc.), 127 products will see their duty access reduced (sugar, rum, fruit wine, etc.), and 112 products will benefit from favourable tariff rate quotas. Similarly, Indian exporters will benefit from preferential access to over 310 products and a favourable tariff-rate quota on 88 products (spices, automotive pieces, wooden furniture, etc.). The agreement eases the customs procedures and reduces the time and cost of transport, however, a certificate of origin is still required (Mauritius Trade Easy, n.d.).
This trade agreement also impacts service sectors and 115 sub-sector services, ranging from business services to financial services accessed by India in Mauritius. The education sector is also concerned, as both countries will mutually recognise their educational and professional qualifications for the labour market. This agreement will reinforce Mauritius as an educational hub in the Indian Ocean. Students from India will be able to study in Mauritius in various fields such as Medicine, Architecture, and Accounting . 
About the Author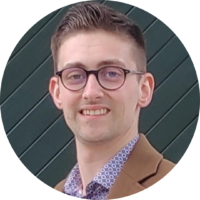 Paul Cormon is a graduate in Transport Economics and Political sciences from Stellenbosch University, South Africa. He holds an international trade degree from ENC Bessieres, Paris and a certificate in Import, Export and Logistics Management from the University of Cape Town. His research interests include drone technology, international trade, and the freight and transport industry.