As India completes 75 years of independence, we trace Indian women's active participation, mobilisation, and leadership in the public domain. More specifically, how they tackle complex social issues while advancing women's rights across the country.
The Grassroots Women Leaders Project by SPRF India highlights women's achievements. It compiles a list of leaders who have done impactful grassroots work across eight different sectors- Education, Health, Agriculture, Gender Rights, Economic Empowerment, Child Welfare, Labour Rights, Sanitation, and others.
The data has been accumulated through secondary research to create comprehensive case profiles. This research has further been corroborated by the mentioned women leaders or their NGOs. The outreach was done through questionnaires and interviews to gather in-depth data on their work, its impact, and the challenges they face.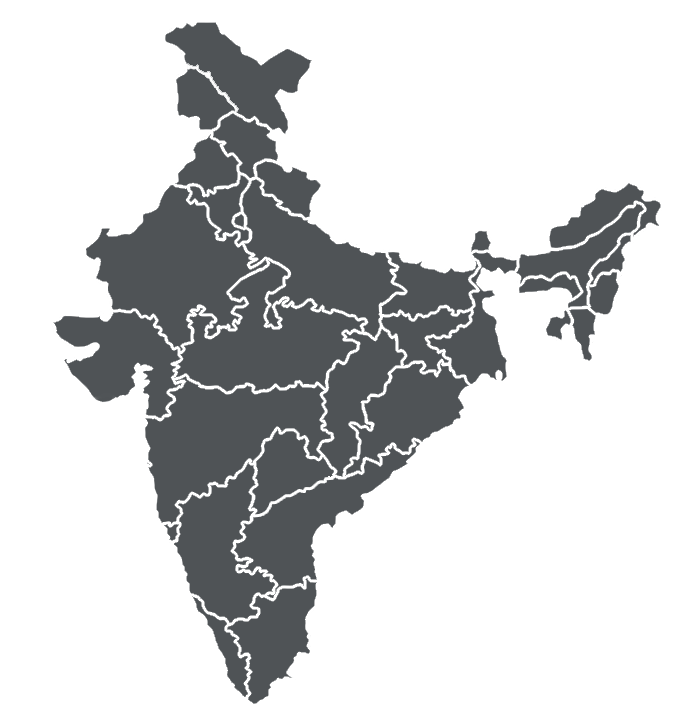 Assam
Ella Mary
Ella Mary is the founding member of Youth Action Resource Development. She is a social and environmental activist who has worked in community healthcare issues, specifically in interventions around HIV and AIDS
Bihar
Kundan Kumari
Kundan Kumari is an ASHA worker. She maintains a list of all the women of reproductive age and the children in her village, and regularly makes door to door visits to supervise the health status of households, provides appropriate health advice or, , undertakes COVID symptoms survey, distributes iron and calcium tablets to expectant and lactating women, makes sure that vaccinations are done.
Delhi
Dr. Kiran Martin
Dr. Kiran Martin, a paediatrician who has helped over 500,000 slum dwellers through her services in about 60 slum colonies of Delhi and she also set up Asha Society, an organization that helps urban poor gain access to healthcare, financial services, education and improve their quality of lives.
Jammu Kashmir
Ufra Mir
Ufra Mir is the first and the only Peace Psychologist active in the Valley, who is working in the direction of providing help to the women victims of the Kashmir conflict.
Jharkhand
Sumitra Gargai
Sumitra Gargai, a woman of Jharkhand's Ho tribe, works with Ekjut, a civil society organisation that helps fight taboos around mental illnesses and depression in rural India
Kerela
Dr. A Seema
Dr. A Seema, developed a wearable device that can detect breast cancer very early. The technology is very cheap and easy to use, and has helped many poor women.
Meghalaya
Bertha G Dkhar
Bertha G Dkhar is a visually impaired Indian educationist, best known as the inventor of the braille code in Khasi language.
Nagaland
Monisha Behal
Monisha Behal, founder of North East Network, aimed at improving health, sanitation, nutrition and women empowerment in the state. They started skill enhancement programmes such as bamboo craft, food processing, organic farming, rooftop water harvesting and low-cost sanitation, etc.
Odhisha
Matilda Kullu
Matilda Kullu - ASHA worker who dedicated her life to COVID care and anti-superstition. At a time when villagers resorted to traditional cures including sorcery and black magic, Matilda made people understand the importance of medical care and a scientific temperament.
Rajasthan
Meenakshi
Meenakshi, an Auxiliary Nurse Midwife (ANM) from Gurlai in Pali district of Rajasthan, helps raise awareness among expectant women in her area about anaemia and malnutrition.
Tripura
Shikha Saha
Shikha Saha, founded Voluntary Health Association of Tripura, an NGO that promotes equity, social justice, and rights in the context of accessibility of health services with an emphasis on underprivileged sections.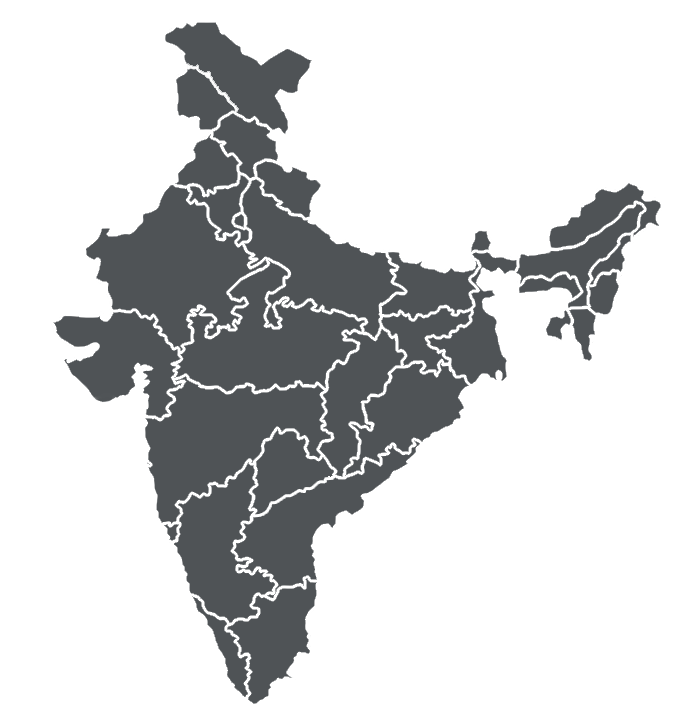 Assam
Anurita Hazarika
Anurita Hazarika was a student volunteer in 1995 and is now the state director of North East Network. She has been instrumental in building grassroots women's leadership by setting up Gramin Mahila Kendras.
Delhi
Geeta Dharmarajan
Geeta Dharmarajan, a writer, social entrepreneur and educator, she established Katha, a school for the underprivileged children in about 252 slums in various locations like Delhi, Arunachal Pradesh, Haryana and Maharashtra.
Goa
Sujata Noronha
Sujata Noronha, director of Bookworm, a library in Taleigao which received the Goa State Best Library award. Sujata and her all-women team has been tirelessly taking books to children in schools and various communities.
Gujarat
Mukti Dagli & Juin Dutta
Mukti Dagli - started Mukta Seva Kunj, non-profit school for visually impaired
Juin Dutta - founded Pathshala classes, a chain of mobile schools for Vadodara's underprivileged children.
Himachal Pradesh
Ruchi Dhona
Ruchi Dhona, started the 'Let's Open A Book' initiative working alongside the Meenakshi Foundation, a non-profit, and the district administration. to provide children access to quality books and fully functioning libraries in Spiti Valley. She has managed to help 50 primary schools and 10 middle schools in the remote corners of the Valley, access quality children's literature in three languages—Hindi, English and Bhoti—benefiting over 600 students
Madhya Pradesh
Maya Vishwakarma
Maya Vishwakarma, Born to a family of agricultural labourers in a village in Narsinghpur district of Madhya Pradesh, Maya did not have access to sanitary napkins until she was 26. This caused her to face many health issues later in life, thus triggering her ambition to work in the field of Menstruation. She founded Sukarma Foundation which is currently educating women about female hygiene and helping them stand on their feet.
Maharashtra
Radha Goenka
Radha Goenka started an NGO Pehlay Akshar which now works with 2000 government schools. She works to provide quality english education to children, which includes teacher training, expanding state curriculums and adapting to digital mediums. It has impacted 1 lakh students since its inception in 2008.
Odhisha
Deepanjali Patra
Deepanjali Patra - a woman from the Gond community defied societal norms of early marriage to pursue her education and become an educator. She teaches at a local school and enrolment of girls has increased since then.
Tamil Nadu
Ponnuthai
Ponnuthai, a Dalit woman converted her residence into a school by seeking temporary permission from the district education department. The school began with 10 students but it soon outnumbered the number of pupils at the government school in Bodinayakkanpatti.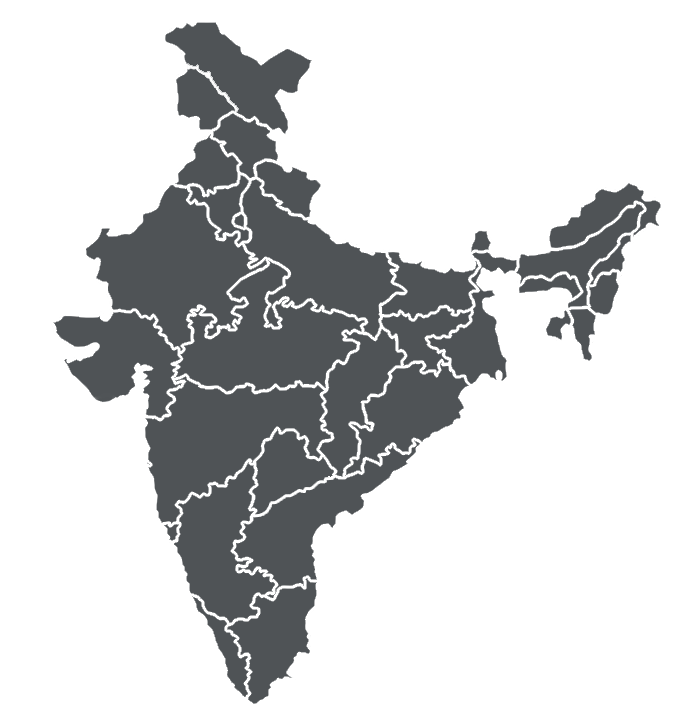 Andhra Pradesh
Anita Reddy
Anita Reddy, head of Dwaraka (Development of Weavers and Rural Artisans in Kalamkari), a not-for-profit organisation aimed at reviving the art of hand-drawn Kalamkari and empowering the artisans behind the craft.
Assam
Aruna Das
Aruna Das, a farmer by profession, formed Women Water User Groups (WWUGs) for water management and leadership. Solved the issue of the embankment to protect the community from floods.
Chhattisgarh
Nirmala Kujur
Nirmala Kujur, a tribal worker from Korba, worked with SHGs on women empowerment, economic upliftment and advocated land rights for women. She also worked as a nurse.
Goa
Vaishali Naik
Vaishali Naik, is now the Sarpanch of her village. She formed a Self-Help Group in 2011 with 10 women. With the support of her group members, she started a catering business which provides mid-day meals to 100 schools through her SHG.
Gujarat
Sushma Iyengar
Sushma Iyengar set up Kutch Mahila Vikas Sangathan (KMVS) in 1989, which helps women in Kutch who are affected by natural disasters, become economically empowered. They work in several areas several areas like credit and savings, health, education, natural resources management, and capacity building of women village heads.
Haryana
Usha Bhandari
Usha Bhandari, from Sonepat helps underprivileged access government aid, such as pensions and other financial assistance for destitute and physically challenged.
Himachal Pradesh
Nirmal Chandel
Nirmal Chandel, started Ekal Nari Shakti Sangathan, which works for the upliftment of 16,000 widows, single and abandoned women. Nirmal and her team devised a 25-point plan that included demands for land, money, jobs, election seats, pensions, and other benefits. As a result the financial aid for the education of children of destitute and unmarried mothers was enhanced from Rs 500 to Rs 6,000 under the Mother Teresa Asahaya Matri Sambal Yojana.
Jammu Kashmir
Mehvish Mushtaq
Mehvish Mushtaq, first female app developer from Kashmir, who created 'Dial Kashmir' in 2013. The app provides extensive information like addresses, phone numbers and email addresses of various essential and commercial services in various sectors in Kashmir, including hospitals, education, transport, and police.
Jharkhand
Akali Tudu
Akali Tudu, a farmer, mobilized the community to dig around 70 ponds in the block and initiated a pond-based livelihood programme for farmers to cater to employment needs. Her efforts resulted in the restoration of groundwater level and strengthened village water security. It also led to an increase in farmers' income and a reduction in migration amongst daily wage workers.
Karnataka
Lokamma
Lokamma is a Dalit Panchayat leader in Bidar district. She got elected into office despite the obstacles she faced for being a Dalit woman in a village. Upon being elected, she led a large group of women and ensured employment for each of them. She was involved in introducing MNREGA to her district, which was not covered under the scheme until now.
Maharashtra
Lakshmi Waghmare
Lakshmi Waghmare, a Dalit woman who survived child marriage and domestic violence, raised her family on meagre earnings as a village health worker. She is a leader in an organisation called Ekal Mahila Sangathan, dedicated to advancing the rights of rural single women in Maharashtra. Lakshmi has trained 190 single women leaders like herself, and together, they have lifted more than 17,000 women and families from poverty and violence.
Manipur
Arambam Renu Devi
Arambam Renu Devi, a woman entrepreneur who has been working towards women empowerment from the last two decades through production and promotion of Manipuri handloom and handicraft items. She founded the'Renu Handloom and Handicraft'.
Meghalaya
Laitlin Lyngdoh
Laitlin Lyngdoh is an outreach worker from West Khasi Hills. She has been working relentlessly to spread awareness among women about COVID19, domestic violence, teenage pregnancy etc. with ASHA and Anganwadi workers.
Mizoram
Bijiyashanti Tongbram
Bijiyashanti Tongbram, 27 year old, graduate in Botany, is not only a young entrepreneur but provides avenues of employment to 30 other women making them independent. She owns a start-up by the name of 'Sanajing Sana Thambal'.
Nagaland
Hekani Jakhalu
Hekani Jakhalu, founded YouthNet in 2006, which empowers young people to address education, unemployment, entrepreneurship and livelihood issues. It helps youth acquire knowledge and develop life skills.
Tamil Nadu
Meera Shenoy
Meera Shenoy established Youth4Jobs, a social enterprise which helps youth with disabilities gain professional skills and set up placements in companies aiming to make them financially independent. They work closely with the rural and tribal employment sector and till now the portral has successfully helped 17,800 persons with disabilities find jobs.
Telengana
Saka Shailaja
Saka Shailaja, Founder of an all-women beauty company that supplies soaps to the Indian Air Force, has empowered thousands of underprivileged women with training and jobs.
Uttar Pradesh
Pushpa
Pushpa, Director of Vanagana, a grassroots womens' organisation in Bundelkhand that has established a Dalit Mahila Samiti, a women- run catering business 'Apni Rasoi' and trained female handpump mechanics.
Uttarakhand
Shanti Devi
Shanti Devi from Almora sells apricot shells to a local non-profit, which turns them into beauty products for markets in north India and Delhi.
West Bengal
Smarita Sengupta
Smarita Sengupta, founder of Destiny Foundation, an NGO which works with survivors of trafficking and offers them training and employment opportunities.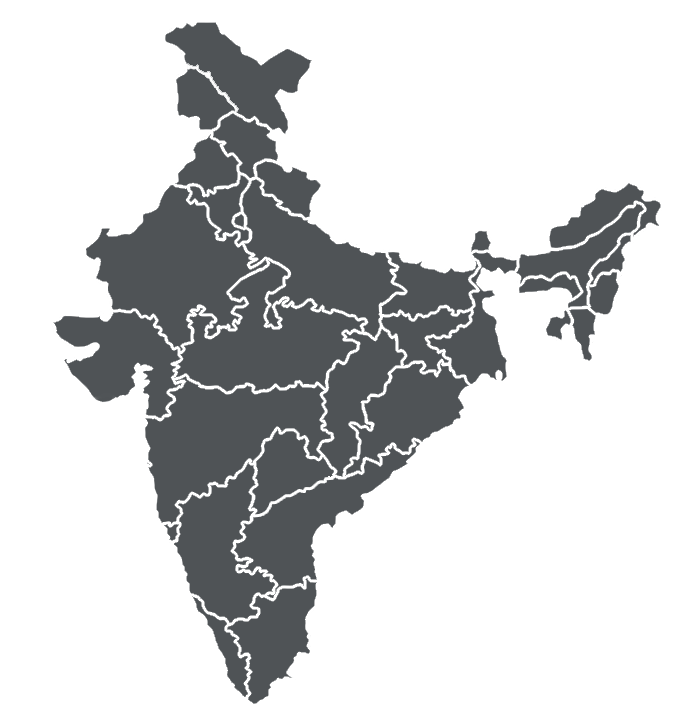 Bihar
Kanchan Devi
Kanchan Devi is the elected president of a village-level women vegetable producer group. As a leader, she collaborated with two NGOs to learn about and adopt newer and better farming practices. As a result, not only did she report a 30% increase in her own income but helped to increase the incomes of the households that she trained.
Andhra Pradesh
Pulamathi
Pulamathi, practices organic farming and provides livelihood to women labourers. She started with cultivation of rice, wheat, ginger and mango on her 27 acres of land amid inadequate availability of water due to hilly terrain.
Arunachal Pradesh
Tage Rita
Tage Rita, an agricultural engineer and India's first kiwi wine brewer. Their sales made around 300 farmers return to their orchards. Rita also employed local school or college dropout boys and girls.
Gujarat
Baluben Makwana
Baluben Makwana, led a group of 51 Dalit women from Vautha, in Ahmedabad district's Dholka block, they converted around 36 acres of the government's "non-useful" wasteland into fertile farms that yield two crops a year.
Karnataka
Gayatri MS
Gayatri MS - works as facilitator for 30 SHGs of Sri Kshethra Dharmasthala Rural Development Project (SKDRDP), President for Milk Producers Cooperative Society Kulagana and Member for Primary Agricultural Credit Cooperative Society. SKDRDP NGO brings farmers to her field in 3 to 4 batches every month for exposure visit. She gives information to the farmers about organic farming, market led agriculture, integrated farming system and water management.
Maharashtra
Prema Gopalan
Prema Gopalan, runs Swayam Shikshan Prayog (SSP), an NGO which has helped over 5 lakh women become take up organic farming and run other small businesses.
Manipur
Geetashori Yumnam & Dr Asem Sundari
Geetashori Yumnam and Dr Asem Sundari, are the co-founders of Green Biotech EcoSolutions which is the first bio-fertilizer and bio pesticide company, focusing on sustainable agriculture. Based in Imphal, till now, they have been able to reach out to 10000 farmers.
Tamil Nadu
K Selvi
K Selvi, a farmer in the state, inspired the entire village to come forward to form an association and nine SHGs. Convinced other farmers to release the water to provide perennial water-access to over 200 families. Her village has become a model village of the block.
Telengana
Swapna
Swapna, president of Woman Farmers Club Mohamadshapur, mentors and mobilises WFC members to utilise modern methods of farming, while also being an example by practicing the newly acquired knowledge from the project in her own farm.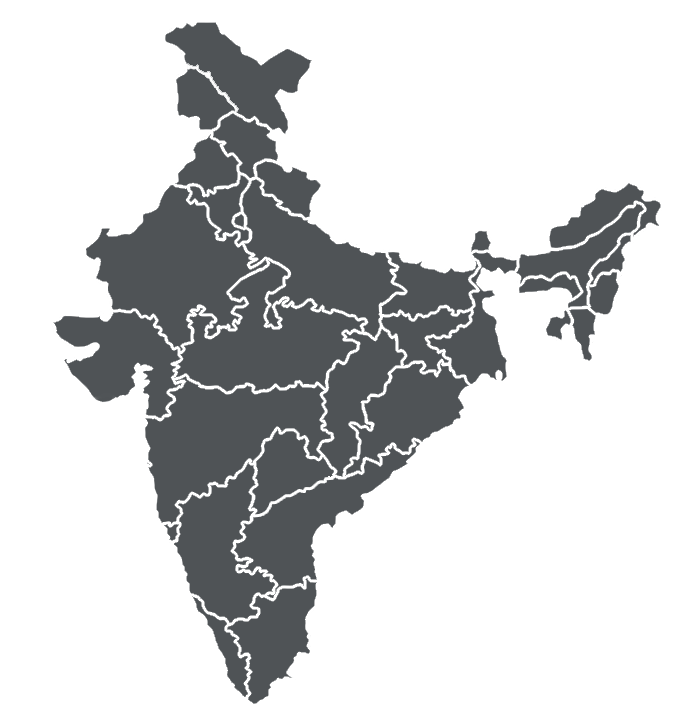 Andhra Pradesh
Binny Yanga
Binny Yanga, started Oju Welfare Association, an organisation that helps victims of of child marriage and sexual harassment and assaults. They also promote the teaching of income generation activities and vocational training of tribal women of the state.
Arunachal Pradesh
Jaya Tasung Moyong
Jaya Tasung Moyong, the General Secretary of Women Against Social Evils (WASE) and fights against the rising drug problem among the children and youth.
Chhattisgarh
Phoolbasan Bai Yadav
Phoolbasan Bai Yadav, started Maan Bamleshwari Janhit Kare Samiti, an NGO that has mainly worked on women empowerment and child rights. It also acts as a watchdog and keeps a keen eye on the working of various government departments, participates in health and sanitation programmes and has played a crucial role in mplementing the mid-day meal scheme.
Delhi
Sonal Kapoor
Sonal Kapoor, founder of Protsahan India Foundation, has worked towards eradicating child abuse, by breaking the intergenerational cycle of child abuse and poverty in urban and rural India.
Himachal Pradesh
Shruti More
Shruti More, started the Samphia Foundation, Therapy on Wheels, which is a mobile therapy clinic that supports children with special needs. This was launched to help them carry on with their therapy sessions despite the COVID-19 lockdown. Physiotherapy, occupational therapy, and speech therapy services are provided to children as young as 14 months. The mobile van currently goes to Kullu, Manali, and Manikaran.
Meghalaya
Hasina Kharbhih
Hasina Kharbhih is the Founder of Impulse NGO, a network that has been fighting against the trafficking of women and children from Meghalaya. For 30 years now, she has been working to create sustainable life-enhancing opportunities and a safe environment for women and children in the Northeast.
Odhisha
Manju Patra
Manju Patra, the the president of the women's group formed by National Alliance of Women's Organisations (NAWO), Odisha sensitises people – via meetings and workshops – about the negative consequences of child marriages and gender inequality.
Rajasthan
Basanti Gameti
Basanti Gameti boosted education in anganwadis (crèche), which are the first formal learning centres for a child. She got more than 10 girls enrolled in the Kasturba Gandhi Girls' Hostel – a free residential secondary school for girls from marginalised communities- in the neighbouring Nedach village.
Sikkim
Keepu Tsering Lepcha
Keepu Tsering Lepcha, works towards upliftment of her Lepcha community, a tribe indigenous to the Himalayan region of Sikkim. She runs Lepcha Cottage which provides home to over a hundred Lepcha orphans.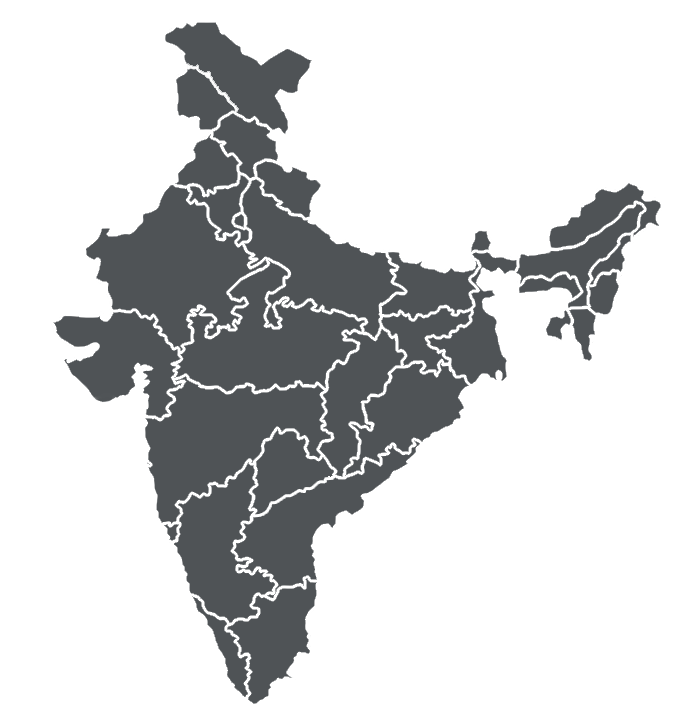 Bihar
Roshni
Roshni is a factory worker from Bihar who works in Delhi and is a labour activist. She formed the Mehnatkash Mahila Sangathan in 2013 to work for the rights of working women. She also ran a campaign to raise awareness around sanitation and successfully got permanent toilets and dustbins that are regularly cleaned, for her basti.
Karnataka
Pratibha R
Pratibha R, president of the Garment and Textile Workers' Union, has been instrumental in mobilising the garment workers to demand their rights. The union won a major victory against the supplier of global apparal giant HnM for violating several labour protection laws
Kerela
Viji Penkoottu
Viji Penkoottu, a feminist tailor-activist, who has worked extensively for several years and led many agitations to secure the basic rights of unorganised women labourers at workplaces.
Odhisha
Salpai Majhi
Salpai Majhi, a tribal woman who formed Ama Sangathan, an organisation that asserts the social, political and economic rights of tribal women. The organisation demands payment for the women who labour to produce brooms from grass and hay.
Punjab
Nodeep Kaur
Nodeep Kaur - A dalit labour rights activist, and a member of the Mazdoor Adhikar Sangathan (MAS), Nodeep has been raising the issue of unpaid wages and unjust working conditions, including flouting of labour laws in industrial areas.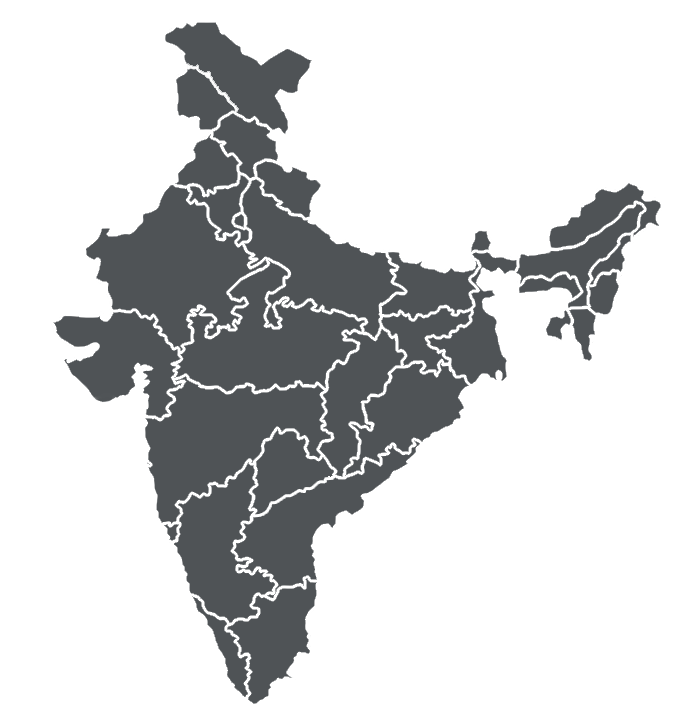 Bihar
Gauri Kumar
Gauri Kumar, a lawyer who has been working with the 'All India Dalit Mahila Adhikar Manch'. She actively mobilises voices of Dalit women in the state for providing them with legal justice.
Andhra Pradesh
Poken Bomjen
Poken Bomjen, is a member of an SHG under the National Rural Livelihoods Mission. She has played a key role in mobilising women from her block into joining SHGs that support widowed women.
Arunachal Pradesh
Ngurang Meena & Ngurang Reena
Ngurang Meena and Ngurang Reena are sisters who have founded the Ngurang Learning Institute It is a non-profit foundation, that aims to empower tribal women. It has recently organised a free roadside library in rural Arunachal Pradesh to encourage reading.
Assam
Gita Rani Bhattacharya
Gita Rani Bhattacharya is the Chairperson of North East Network, a rural women's rights organisation in the north eastern region of India. She heads the Mahila Samakhya programme in Assam, and advocates for the rights of women.
Birubala Rabha, has been crusading against witch-hunting. She started Thakurvila Mahila Samiti, an organisation through which she has visited many villages challenging superstition and raising public awareness against practices of witch-hunting and other social evils.
Haryana
Shushma Bhadu
Shushma Bhadu, from rural Haryana chose her own future by entering public life. Elected in 2010 as the sarpanch she has managed to make her village a 'model' when it comes to women's rights and the survival of daughters.
Jharkhand
Rashmi Tiwari
Rashmi Tiwari, started Aahan Foundation, to prevent trafficking of tribal girls and women and instead empower them by providing them vocational training in sales, marketing, sports, performing arts and arts for holistic growth.
Karnataka
Kulsum Shadab Wahab
Kulsum Shadab Wahab, executive director of Hothur Foundation, a Bengaluru-based organisation which works mainly on rehabilitating and empowering the acid attack survivors. They also provided counselling to domestic violence survivors during the pandemic.
Maharashtra
Gauri Sawant
Gauri Sawant, a transwoman who set up a community based organization called Sakhi Char Chowgi, that addresses health issues of transgender people and provides them with livelihood opportunities.
Manipur
Binalakshmi Nepram
Binalakshmi Nepram, set up Manipur Women Gun Survivors Network, an intervention that helps women, who have lost their fathers, husbands and sons to gun violence, get back on their feet. It also provides legal assitance to women to fight their cases for justice and compensation.
Meghalaya
Darilyn Syiem
Darilyn Syiem is a former teacher and presently a social activist. She works in the rural schools of Meghalaya to empower girls and boys with dialogues on empowerment and equality.
Mizoram
Pi Sangkhumi
Pi Sangkhumi has been regularly working in the field of women empowerment, education and entrepreneurship. She is also fighting against domestic violence, rape and other forms of gender violence faced by women.
Nagaland
Seno Tsuhah
Seno Tsuhah is a community development worker in Nagaland. She engages with gender rights issues which range from strategic policy advocacy with village institutions, and enables women farmers to strengthen their practice of ecological and sustainable farming.
Odhisha
Dharitri Patnaik
Dharitri Patnaik launched Humara Bachpan Trust to rescue and rehabilitate victims of abuse, domestic violence and child marriages, alongside providing vulnerable groups with education and jobs.
Uttar Pradesh
Rehana Adeeb
Rehana Adeeb, runs the Astitva Samajik Sansthan, which works on women rights, gender discrimination and rural education specially in 250 villages of district Muzaffarnagar & Saharanpur. It aims to uplifts women, youth & children from Muslim & Dalit communities.
West Bengal
Anindita Majumdar
Anindita Majumdar - runs the Equidiversity Foundation, which integrates women into politics and decision-making at the panchayat and grassroots level.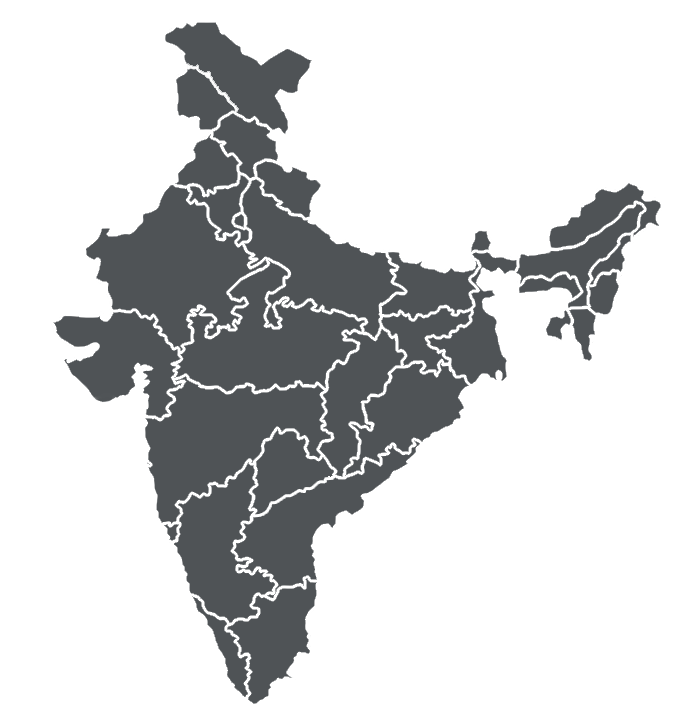 Assam
Jugoda Das
Jugoda Das, a farmer by profession, advocated on floods and river pollution issues with the government, raised community awareness and built capacity of women in water governance. As a result, the local women became active in dealing with water-related issues and found a voice in water governance.
Haryana
Sarla
Sarla, a landless woman from Haryana moblisied women of her village to take part in a nutrition and sanitation project undertaken by the S.M. Sehgal Foundation. She played an important role in nutrition mapping.
Madhya Pradesh
Babita Liloriya
Babita Liloriya, led water quality testing in her village and trained and motivated women of her SHG. She raised awareness about clean drinking water and farmers adopted strip cropping.
Nagaland
Temsutula Imsong
Temsutula Imsong, 34, is the Co-founder of Sakaar Sewa Samiti. Temsutula, who hails from Nagaland, is well known for cleaning the Varanasi Ghats in just three days under Mission Prabhu Ghat.
Odhisha
Nayana Patra
Nayana Patra, an elected representative in her village works to end the social evil of alcholoism. By imposing a fine on those found drunk, she managed not only to discourage such anti-social behaviour, but to create a fund to build toilets in the village.
Rajasthan
Bhurki Bai
Bhurki Bai, a farmer and social worker mobilised women of her village to join an SHG and improved drinking water availability at the doorstep and, ensured abundant water to grow additional crops.
Tamil Nadu
Mazharkodi Dhanasekar
Mazharkodi Dhanasekar - President of the Sivagangai District Panchayat in Tamil Nadu. Built 650 toilets and made her district free of open-defecation. She is currently working to regularise the supply of drinking water in the district.
Uttar Pradesh
Geeta Devi
Geeta Devi, a farmer, mobilised GP funds to repair a pond in her village pond and motivated the community to volunteer for repairwork. She advocated for new pipelines and tap connections at the district level. Due to her efforts, drinking water supply for all village communities, ample water for irrigation, is now available and migration has also reduced.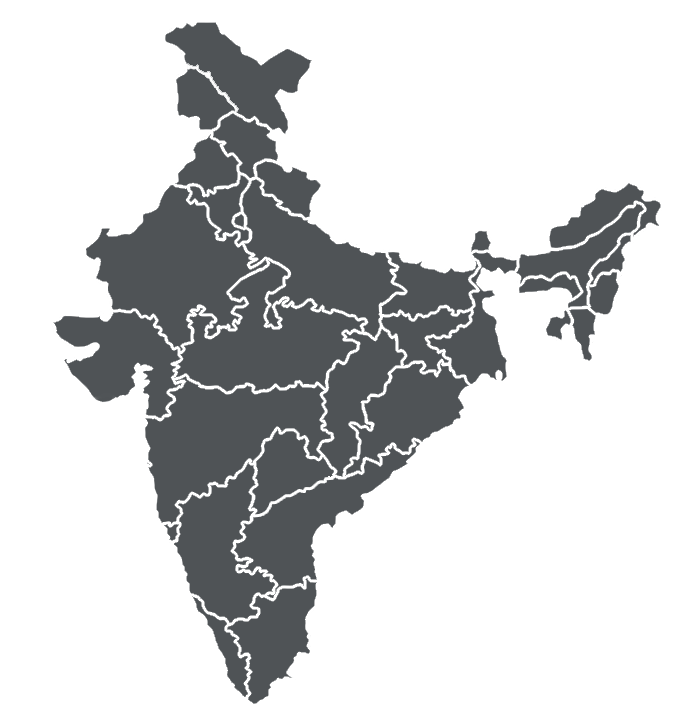 Bihar
Manju Devi
Manju Devi, set up her own organic kitchen garden as a demonstration site and organized 11 women's groups, training 144 farmers on seed saving to grow a variety of vegetables and grains in their homes and small farms.
Assam
Lakhimi Baruah
Lakhimi Baruah, in 1998 started a cooperative bank for women – the Konoklota Mahila Urban Cooperative Bank in Jorhat, Assam. The bank is for the underprivileged women in the Northeast. The bank, which has only female employees, was started with an initial seed capital of Rs 8 lakh. KMUCB currently has more than 34,000 accounts with a working capital of over Rs 13 crore.
Goa
Judith Almeida
Judith Almeida has been being active in the field of environment and human rights for the past 15 years. She works through an organisation known as the Colva Civic and Consumer Forum and takes up various issues across Goa.
Jharkhand
Shalini Gupta
Shalini Gupta, head of Domchach block in Koderma district, is an anti corruption campaigner, along with other women representatives, keeps anganwadis accountable.
Kerela
Kollakkayil Devaki Amma
Kollakkayil Devaki Amma, began to grow a forest after a car accident prevented her from farming. The forest now covers 4.5 acres and has over 3,000 trees. She has received several awards for her work, including the Nari Shakti Puraskar.
Madhya Pradesh
Chamela
Chamela is a Koli Dalit from Bundelkhand. She single-handedly fixed the only handpump in the village that lay rusting for three years. As a result, women in her village do not have to walk long distances for fetching water.
Maharashtra
Chaitali Gavit
Chaitali Gavit - one of the many young Adivasi activists fighting for climate action in India. She is a member of the Warli Tribe that lives in the Aarey Forest in Mumbai has been actively fighting against the Mumbai's government's decision to cut over 2,000 trees in the Aarey Forest.
Nagaland
Bano Haralu
Bano Haralu is a journalist who has been involved in conservation issues in Nagaland. She pioneered a bird and wildlife survey for the government and formed the Nagaland Biodiversity Conservation Trust.
Odhisha
Sathyavathi
Sathyavathi - along with 652 women from the Penthakata urban slum in Puri formed a Self Help Group (SHG) and started a Resilience Fund- a community fund to tide overcome crisis like cyclones in future.
Rajasthan
Surtai Bairwa
Surtai Bairwa - A Dalit Sarpanch of Tonk district in Rajasthan, she fought for the Dalit Valmiki community's access to water.
Tripura
Sandhya Rani Chakma
Sandhya Rani Chakma is the lone woman on the nine-member Executive Council of the Tripura Tribal Areas Autonomous District Council, an independent body administering tribal areas and in charge of social education and health.
Uttar Pradesh
Pragya Singh
Pragya Singh (an acid attack survivor herself), runs an NGO called Atijeevan Foundation which arranges free surgeries and non-surgical treatments for acid attack and burn victims, along with post-op counselling and skill-development workshops, to help them get a fresh start.
*This is a developing map, the information will be updated as our research progresses.