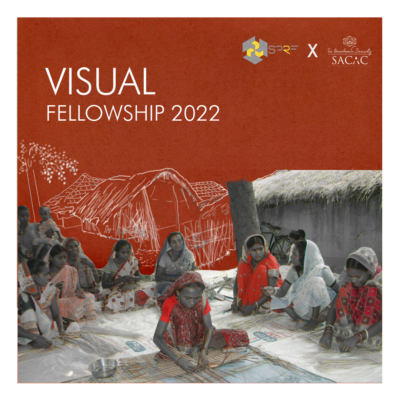 SPRF x SACAC Visual Fellowship 2022
SPRF India in collaboration with Sri Aurobindo Centre for Arts and Communication (SACAC) launched a photography fellowship on the theme 'Informal Economy, Labour, and Rural Livelihoods in India' exclusively for SACAC photography alumni.
The fellowship aimed first, to introduce the often-unexplored significance of visual narratives that could play a critical role in informing India's policy landscape; second, to bring forth the often-unaccounted everyday lives of individuals who are strategically reconstituting the contours of India's policy-formulation and yet excluded from much public policy debate.

Making Kondapalli toys or Kondapalli Bommalu is a 400-year-old craft of sculpting wooden toys. These toys are sculpted in the Bommalu Colony or Toy Colony of Kondapalli, Andhra Pradesh. This paper focuses on the craft of toy-making and the lives of toy-makers in Kondapalli. It highlights the steady decline of the informal toy-making economy and its impact on rural livelihoods.
Ghata village once formed a part of extensive ghats that rimmed a 370-acre lake. The Ghata Jheel tract, comprising the lake and dam, has now been reduced to 40 acres. This catchment houses urban settlements of migrant populations. Concrete roads have replaced erstwhile natural drainage lines and channels. There is a deep link between the dumping ground and the settlements in the area. The migrant population supports the urban population of Gurgaon, like several other urban villages. They do not have access to basic amenities and lack any government support. 
Right off the mountain, beside the mahua tree and the caterpillar (a frequent sight in the district of West Singhbhum), is the maidan where the weekly haat of the village of Chaas, sits.The current focus for his work lies on the story of survival, of making do with what we have, of a village called Chaas, and the unregulated mess of an economic situation that the young, the old, women and children alike, find themselves in.