By Rituparna Patgiri and Ritwika Patgiri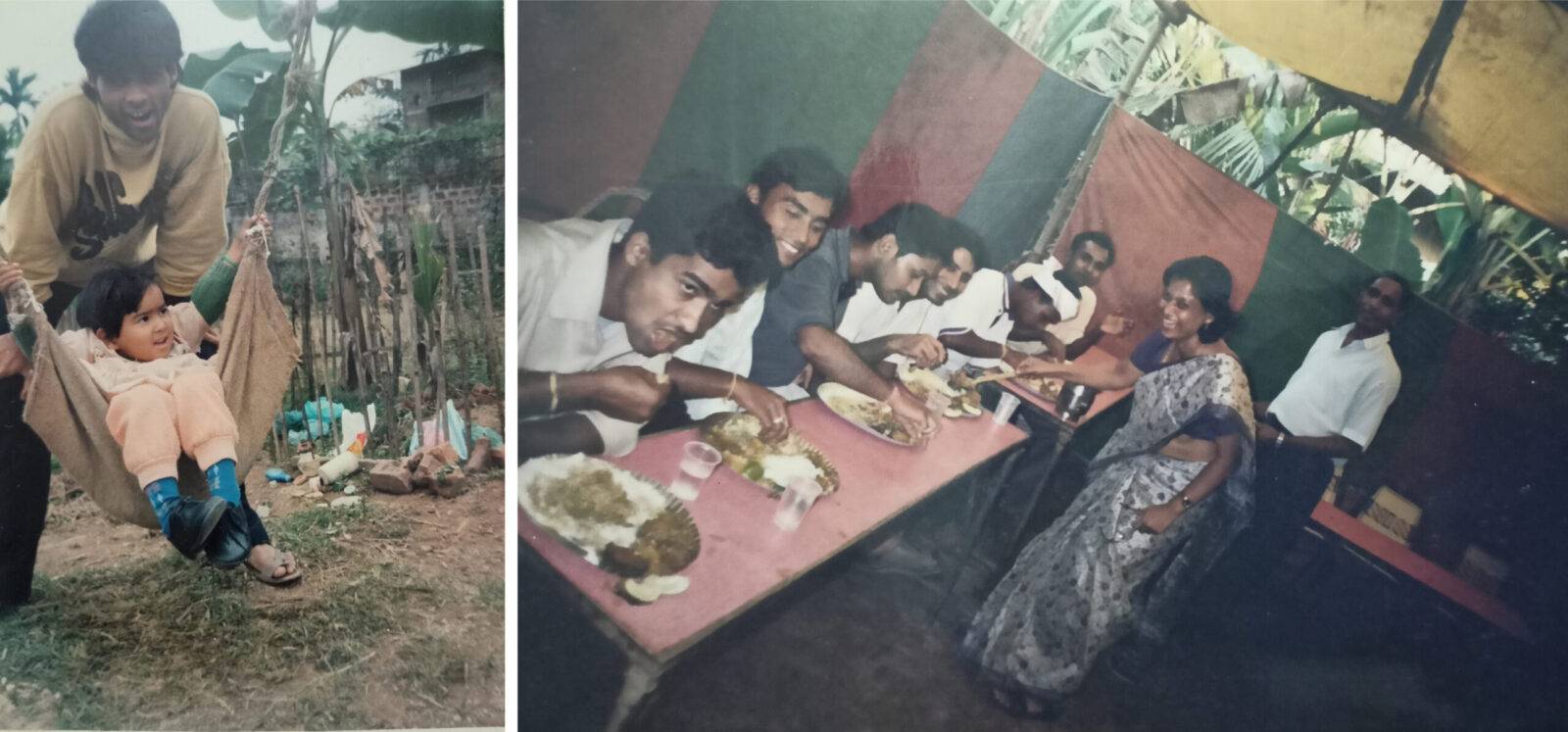 These photographs reflect how the courtyards in our neighbourhood, located in Hengerabari at the heart of Guwahati, has evolved over the years. Open spaces have become congested and occupied, including courtyards.
In the late 1990s and early 2000s, Hengerabari was a locality that featured homes with ample space where children could play in open courtyards. Almost every house in middle-class neighbourhoods had these courtyards where people would converge for family get-togethers or small public gatherings.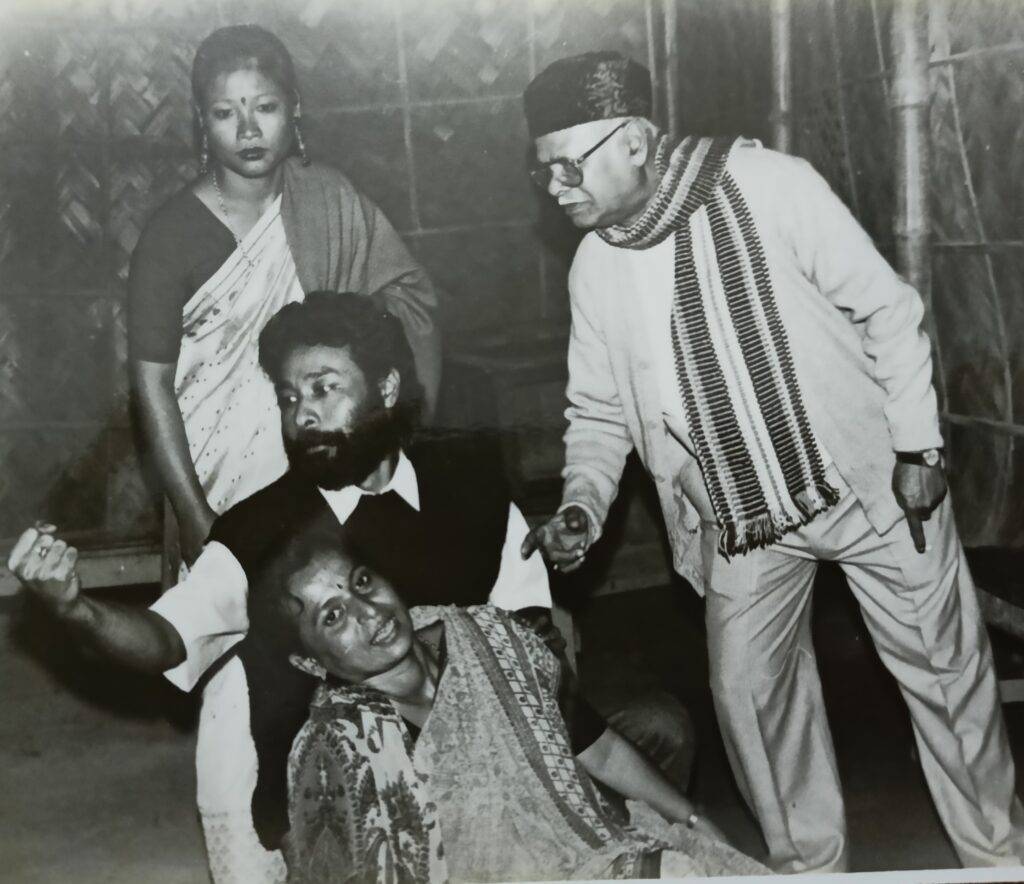 As is evident in the pictures above, these courtyards served many purposes – from feeding wedding guests to being converted into a make-shift room where plays would be rehearsed every evening. In contrast, our neighbourhood has undergone drastic changes now. None of these spaces that used to promote various forms of community engagement exist today. Open courtyards that used to be playgrounds for children or an area to feast have now been converted to parking lots. The courtyard, as a part of urban space, is sadly becoming a thing of the past.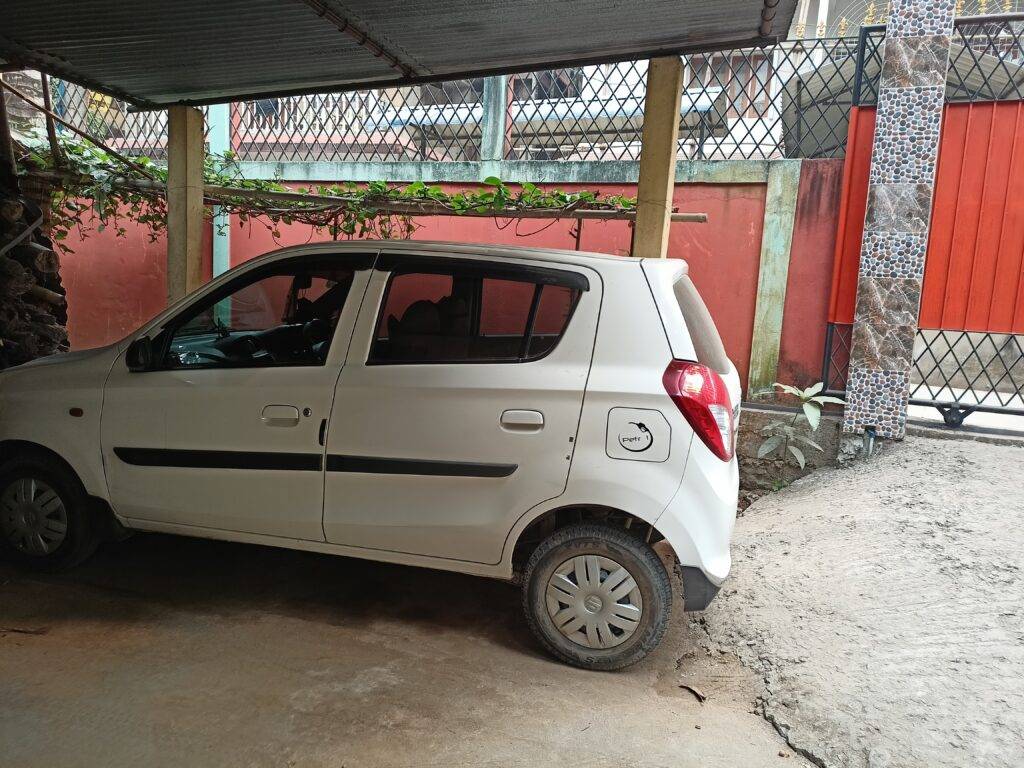 Rituparna Patgiri is an Assistant Professor in the Department of Sociology, Indraprastha College for Women (IPCW), University of Delhi.
Ritwika Patgiri is a PhD research scholar in the Faculty of Economics, South Asian University (SAU), New Delhi