Photographs by Meenal Upreti

Text by Akshita Sharma
The ability to practice good menstrual hygiene is fundamental to a girl's life, her dignity, and her well-being. Hence, Menstrual Hygiene Management (MHM) needs to be at the core of Water, Sanitation and Hygiene (WASH) services in schools and community programmes, to ensure the best possible health and social outcomes for girls.
In India, the Swachh Bharat Abhiyan (Rural), Rashtriya Kishor Swasthya Karyakram (RKSK), and the Menstrual Hygiene Scheme under the National Health Mission, have been working towards awareness programmes, accessible hygiene products and sanitation facilities, and making schools/communities MHM friendly. Yet, only 48% of the adolescent girls in India are aware of menstruation before their first period (Dasra 2019) and 23% drop out on reaching puberty because of the inability to access menstrual hygiene products and the lack of clean toilets and water, which also impacts their health (Dasra 2015: 15).
Although a significant degree of progress is still left to be made on this front, reports on MHM education in Kasturba Gandhi Balika Vidyalayas (KGBV) from across India sets a refreshingly powerful example (Kataria 2017 and WaterAid 2017). The KGBV scheme was launched in 2004, primarily in educationally backward blocks, to "ensure access and quality education for girls" belonging to the marginalised communities to fix the gender gaps in literacy (Government of Assam).
KGBVs are residential schools for girls up to 14 years of age. Apart from conventional education, students here are also taught martial arts, life skills, vocational skills like weaving, screen printing, and doll making, as well as co-curricular activities such as dancing, singing, and painting. MHM education forms an integral part of their overall growth and development. In 2014, a total of 3609 KGBVs were sanctioned across 460 districts by the Government of India (NITI Aayog 2015: 2).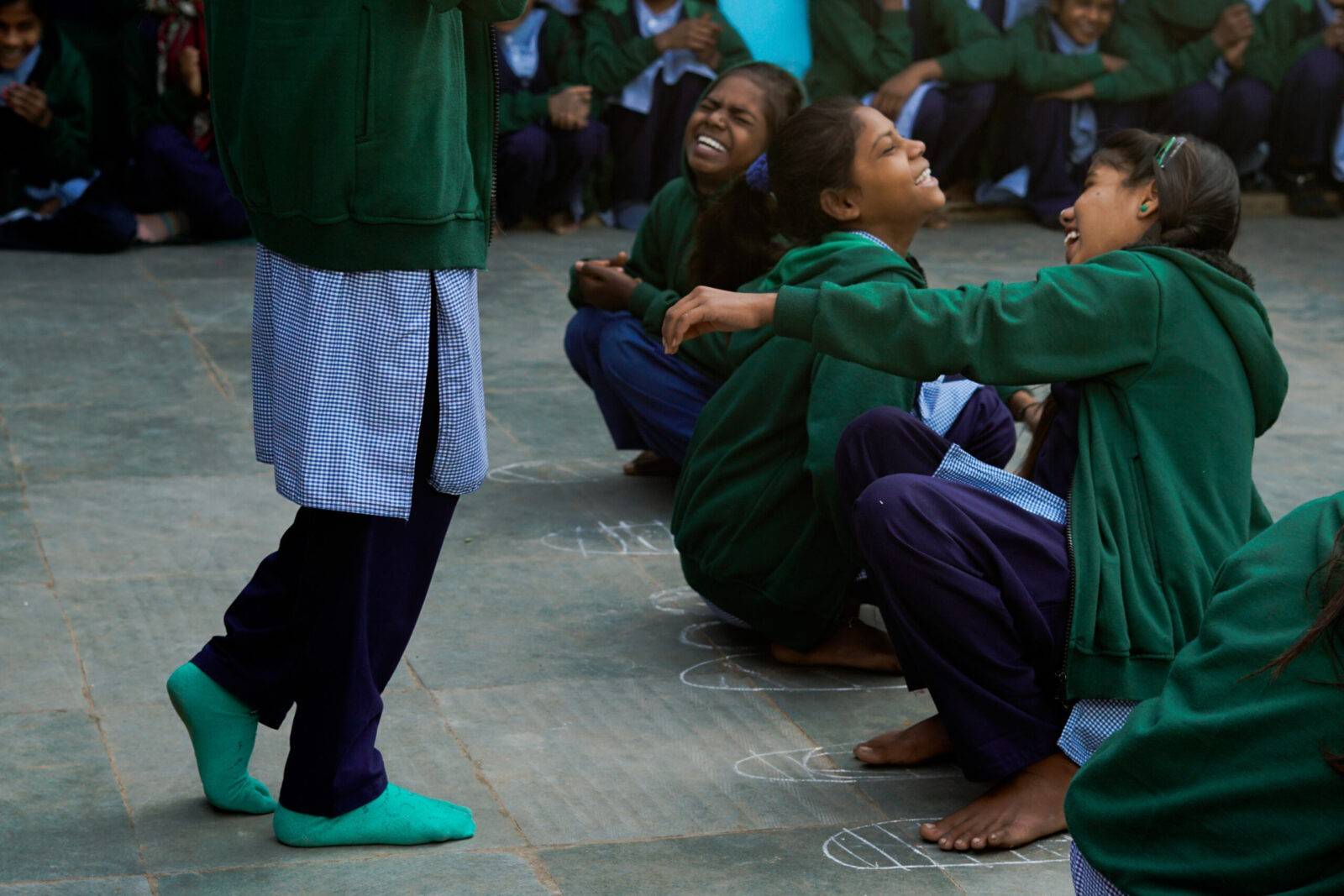 Meenal Upreti, a Delhi-based photographer, cinematographer and visual artist, documented the MHM education and interventions in KGBVs in Madhya Pradesh. While conversing with the girls, she was surprised to see how confident and aware they were about menstruation. She says, "The girls from KGBV Chenpura in Jhabua are the most fearless girls I have seen in a while. They are extremely confident girls who are well aware of the facts about menstruation and perform plays to educate other girls from their school. "
The girls are taught games that are designed to educate them about menstruation and cleanliness. For instance, a common household game such as snakes and ladders has been modified for interactive learning. Meenal explains, "This is a menstruation-related game where girls play it like the basic snakes and ladders, the difference being that the snakes represent the myths about menstruation and the ladders teach them how to maintain hygiene during this period."
Toilet race is another game they play to remember WASH theories well. Meenal was quite impressed by the sheer energy with which the girls participated in these activities. A modified form of musical chairs, the headmistress of the school explains how the game works: "The girls draw seats on the courtyards using chalks and the one who misses the chair is eliminated. However, before getting eliminated, the girl is supposed to knock on the toilet door to ask her friend if she could use the toilet for a moment and then use an imaginary tap to wash her hands." Another WASH-related race is where a fictional chair is set up representing a washroom. Every team player stops and washes her hands following the rules of handwashing and hygiene they are taught at school, before passing the chance to the next team member. Meenal recounts, "The quickest team that finishes the race first with the least number of fouls, eventually wins."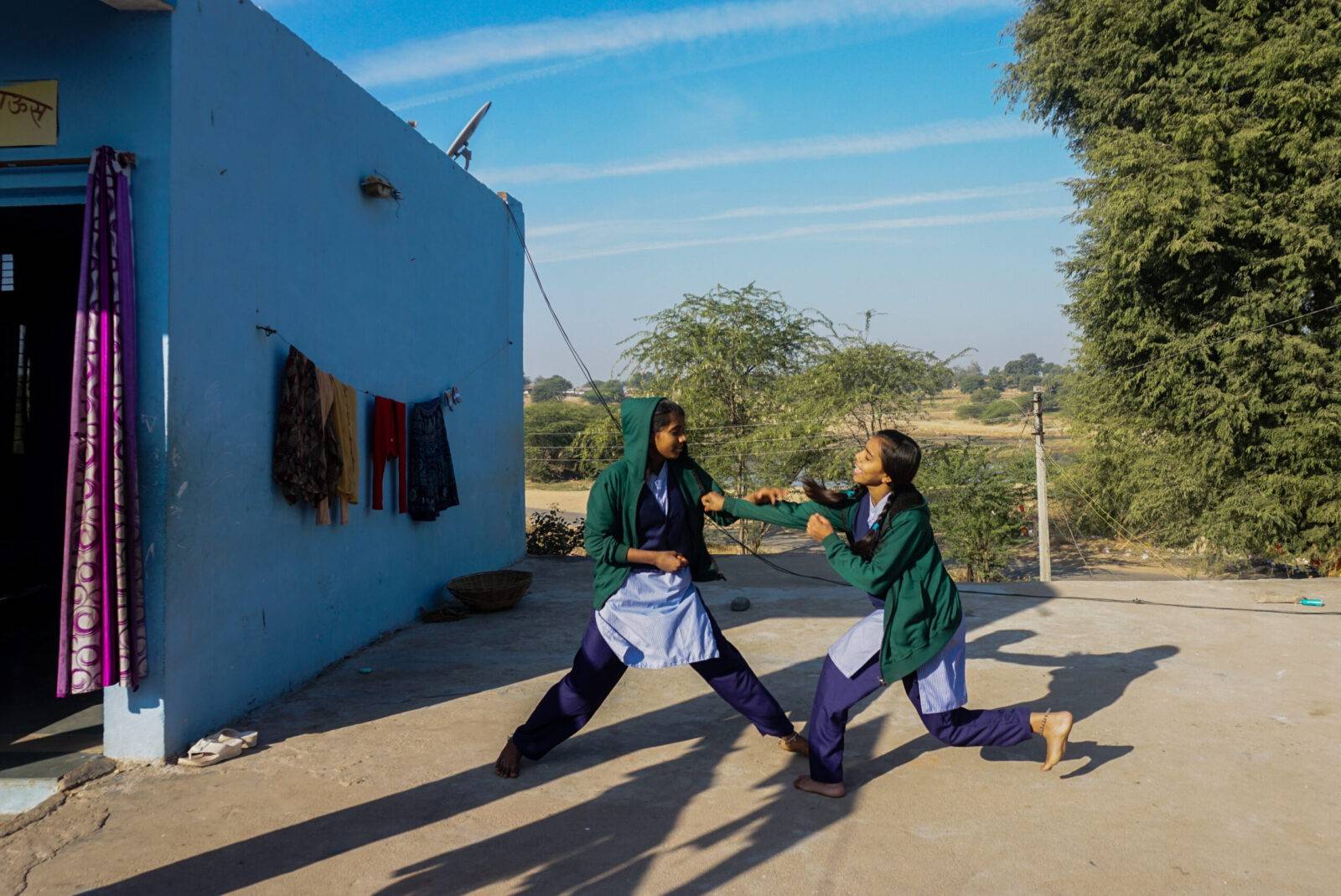 Breaking taboos and myths around menstruation are central to MHM education. Meenal met the school Karate team leader, Babita, who told her, "Even though I am having periods today, I will not miss my practices because we are taught to break myths."
Meenal's visit to KGBV Bedawa revealed something particularly interesting about how these girls have managed to help change archaic customs even at home. When the girls return home during holidays, they teach their mothers and aunts about their learnings around menstruation, which often helps raise awareness and break orthodox traditions that women usually follow during menstruation. For example, even though entering the kitchen or cooking during menses remains a taboo, Meenal says, "their mothers and aunts have benefited so much from this information that they have started going to the kitchen while they are menstruating."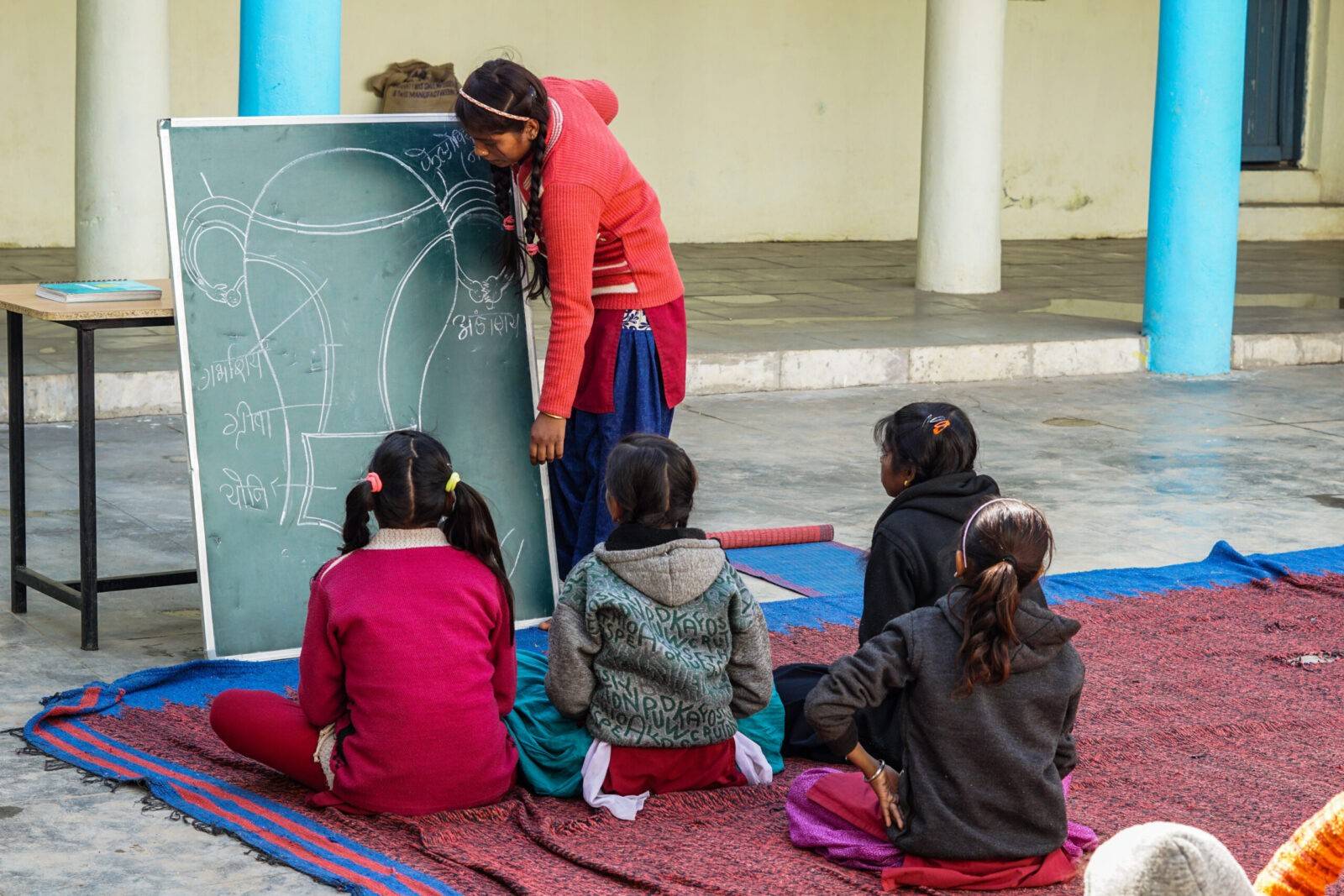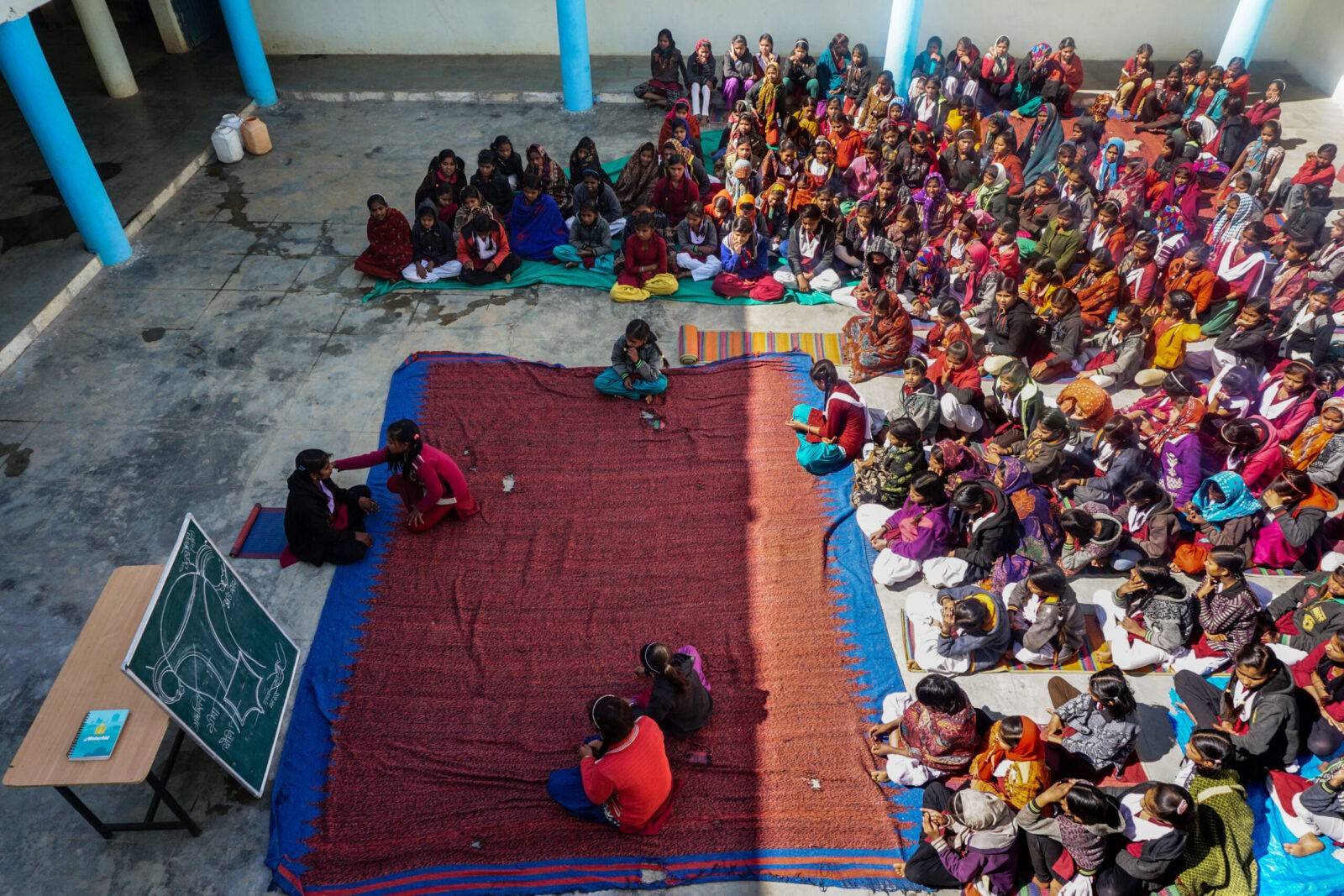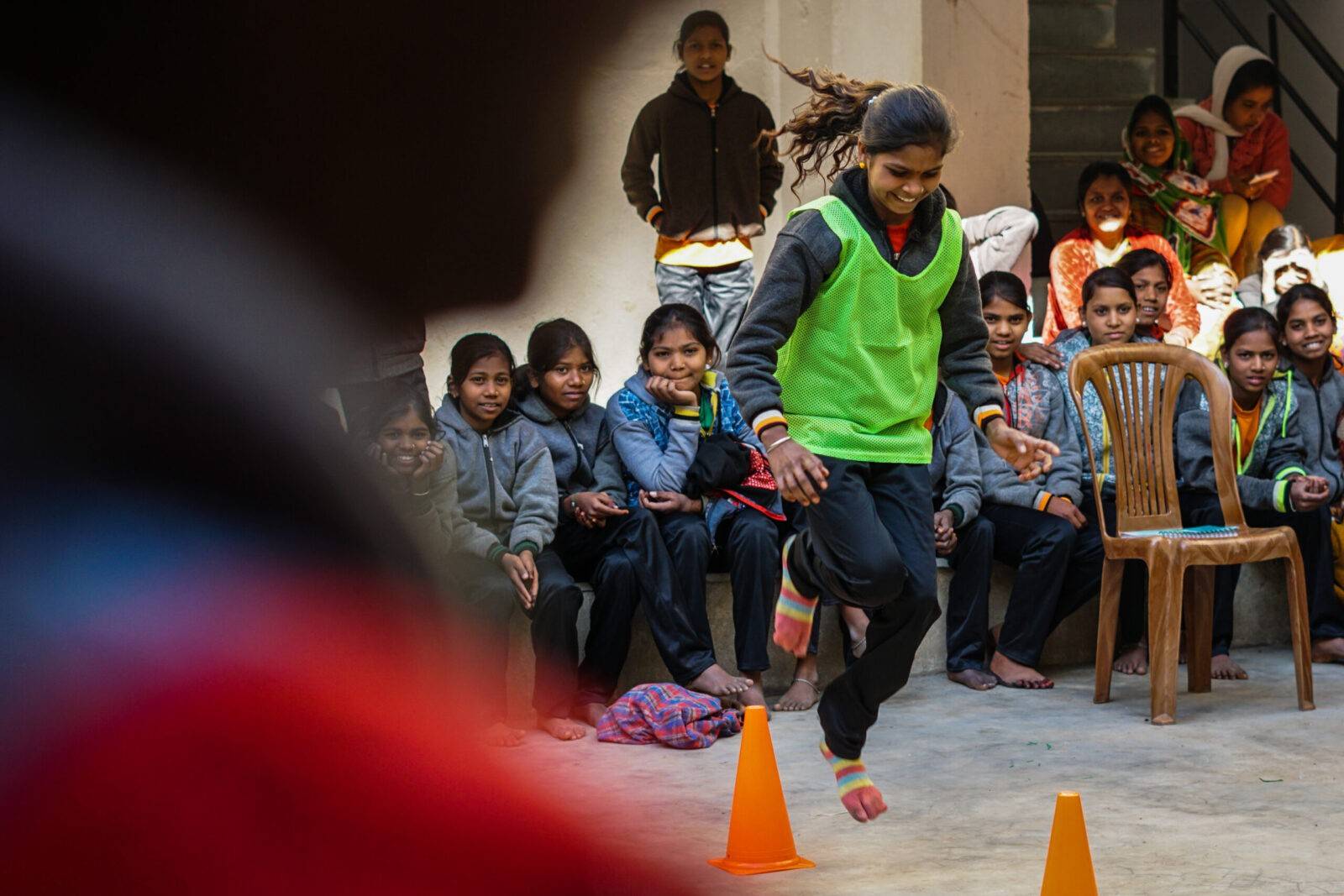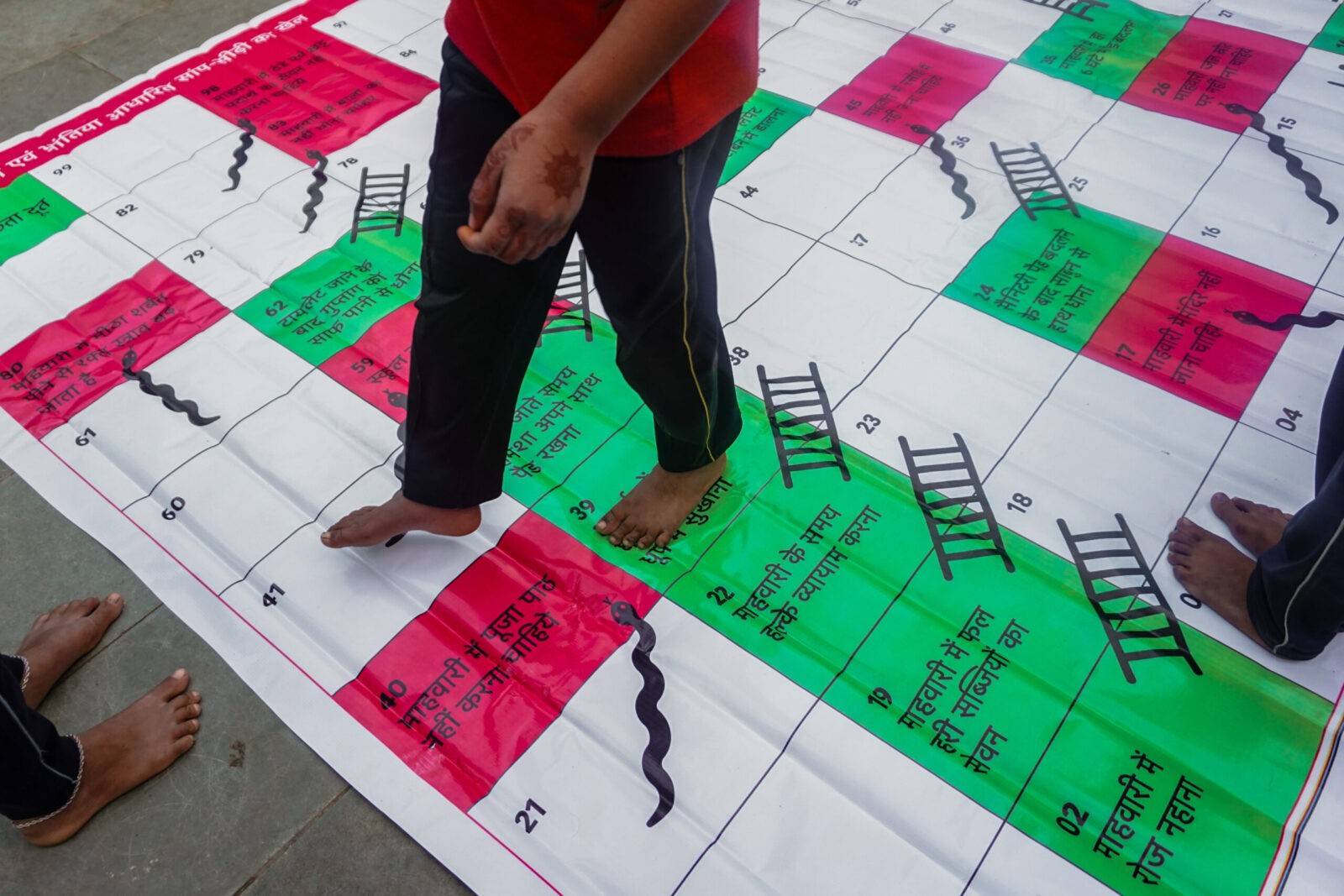 References
Dasra, (2015). Dignity For Her: Empowering India's adolescent girls through improved sanitation and hygiene: Dasra
Dasra, (2019). "Only 48% Of The Adolescent Girls Population In India Are Aware About Menstruation Prior To The First Period." Dasra, 28 May 2019
Kataria, Vikas, (2017). "Making 'no shame in menstruation' a reality!" WaterAid, 02 December 2017
WaterAid. (2017). "A bank for clean business." WaterAid, 28 May 2020
Government of Assam. (n.d.). "Kasturba Gandhi Balika Vidyalaya." Accessed 08 December 2020
NITI Aayog, (2015). Evaluation Study on Kasturba Gandhi Balika Vidyalaya (KGBV): NITI Aayog
This visual story was shot in 2019 under The WASH Photo Project.
Meenal Upreti is a photographer, cinematographer and a visual artist from Delhi, India. Her practice ranges from documentary to fiction. She likes to keep storytelling at the crux of all her visuals and works with them graphically. She has a bachelor's degree in fashion communication design from National Institute of Fashion Technology, Bhubaneswar, Odisha.