Visuals By: Neha Yadav

Text By: Fatima Juned
I
n the east of Delhi lies Ghazipur. Over the years, Ghazipur has become an essential route and a stop for people looking to purchase flowers for special occasions. Since many traditions are incomplete without bright flower decorations, this market becomes a significant part of festivals. The market is known as the Ghazipur phool mandi or the Ghazipur Flower Market. It is a wholesale market with around three hundred flower shops selling flowers at a lower price than retail shops. The day at the market begins at four in the morning and starts to slow down by eight.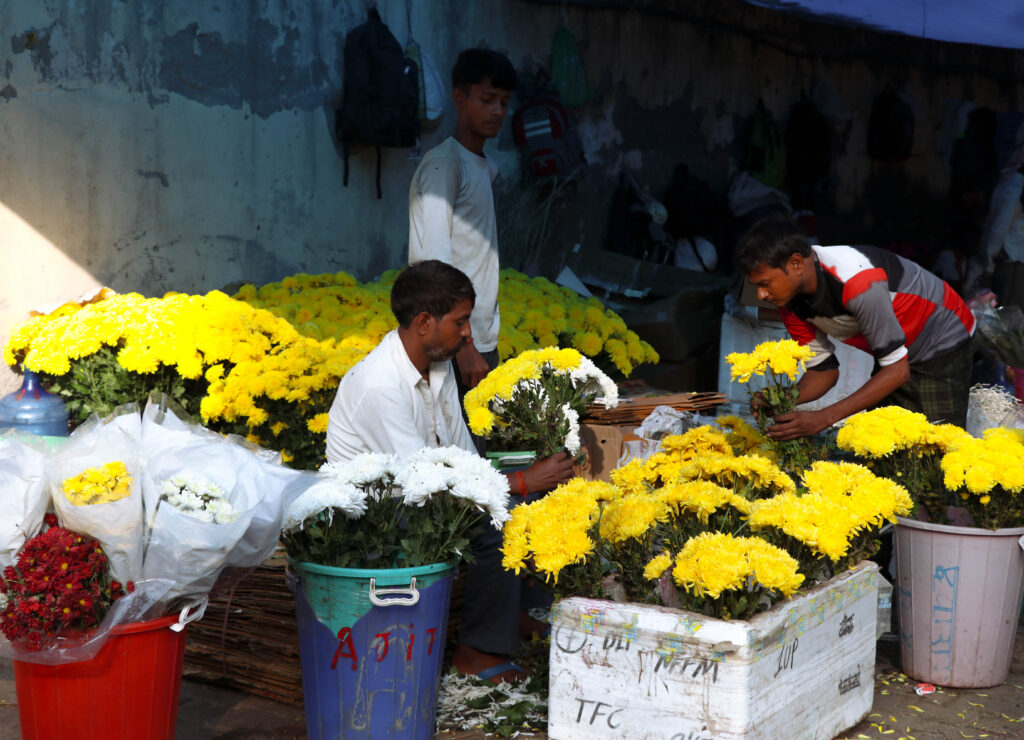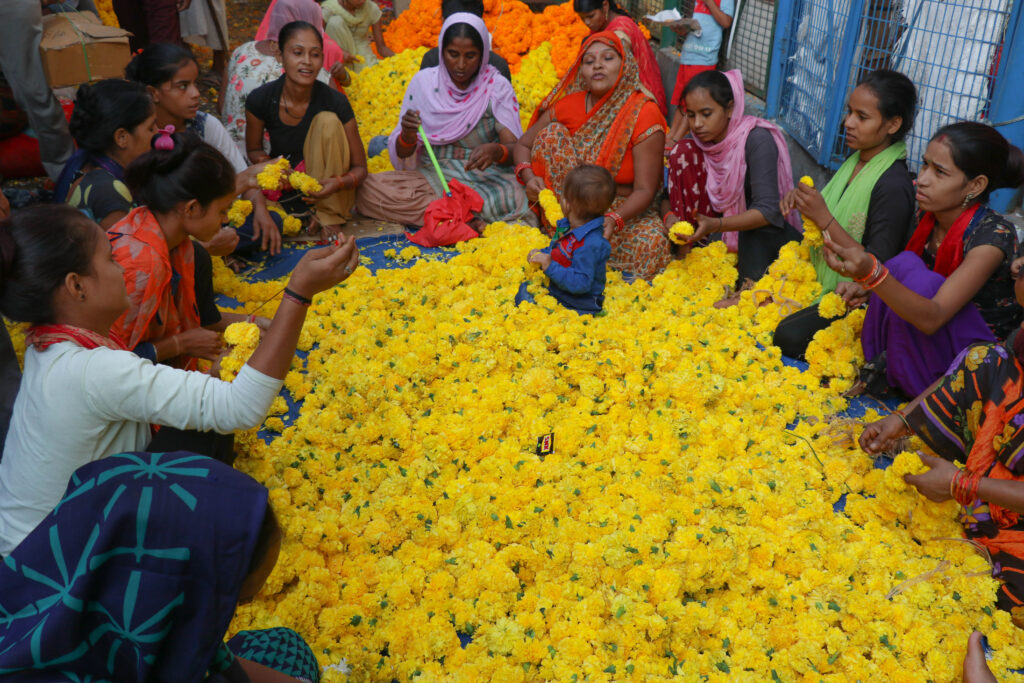 The flower trade used to be dispersed throughout Delhi, primarily at Connaught Place, Mehrauli, and Fatehpuri. In 2011, it was relocated to a principal yard at IFC Ghazipur that had been authorised [1]. The volume of trade has increased since the business moved, according to the Flower Marketing Committee. It could be a result of proper regulation by the marketing committee under the supervision and control of the Delhi Agricultural Marketing Board. However, there is a dearth of information on the phool mandi and the workers involved in the market.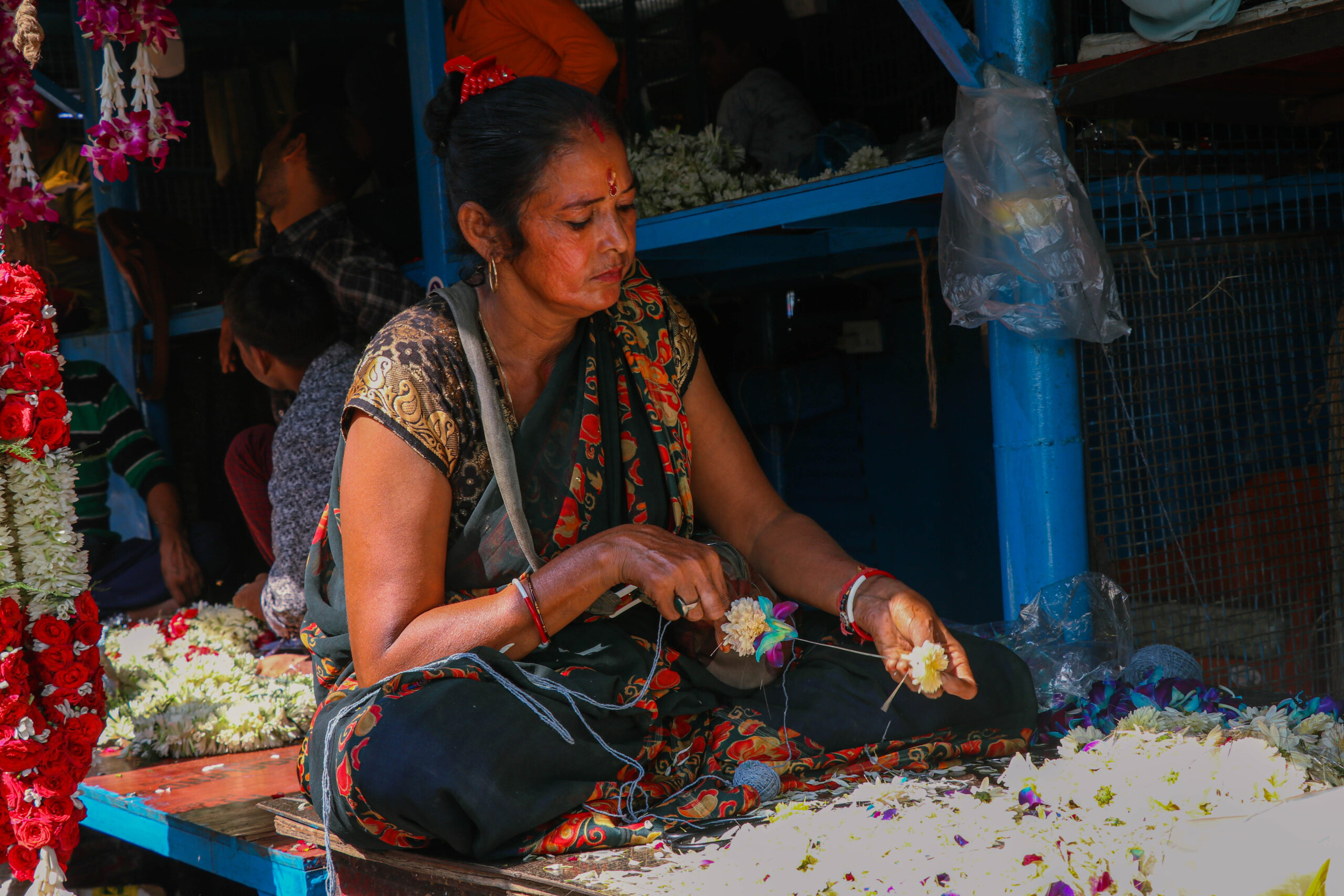 As one enters the market, they are greeted with bustling shops, the usual chaos of the market, people bargaining, bright flowers, and sweet fragrance. In the hustle-bustle of the place, shopkeepers prepare jasmine garlands, some flesh the bright burnt sienna marigolds, or cut the tuberose stems. A unique aspect of the market is its variety, including exotic varieties of orchids, anthuriums, daisies, irises, gerberas, marigolds, lilies, motia, lotus, and sunflowers that are imported fro
m
Thailand, Holland, South Africa, and New Zealand
. In addition, numerous other exotic flora is available, making this market exceptional even for the most unusual collection of flowers. Though these flowers are sold at a low price, they are fresh and ready to bloom, catering to a wide variety of customers like shops, temples, corporate events, private households, and event decoration companies.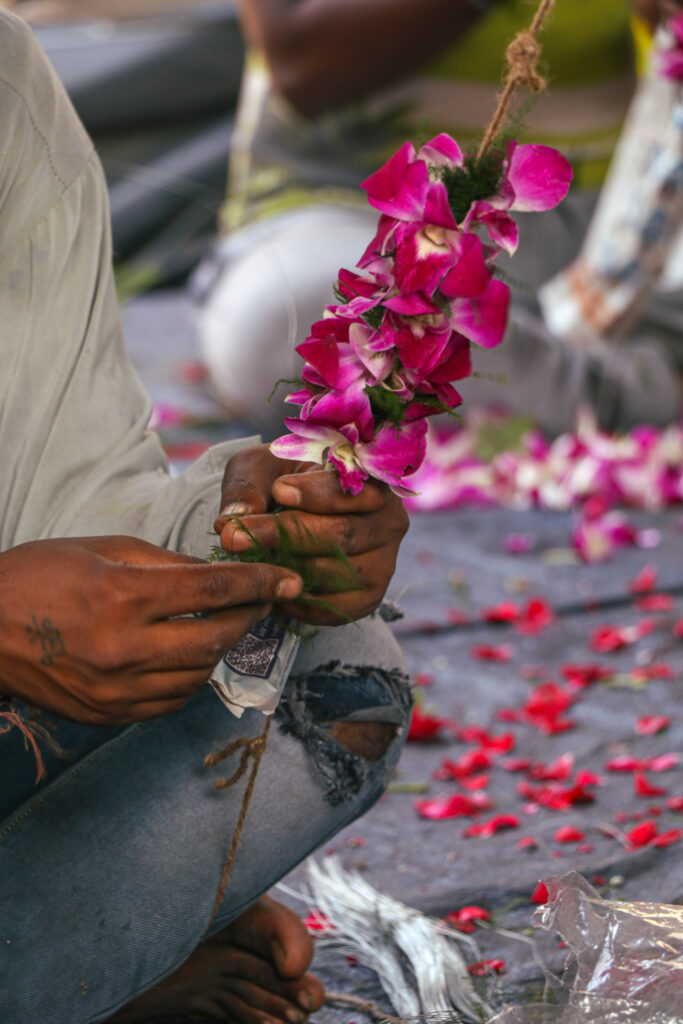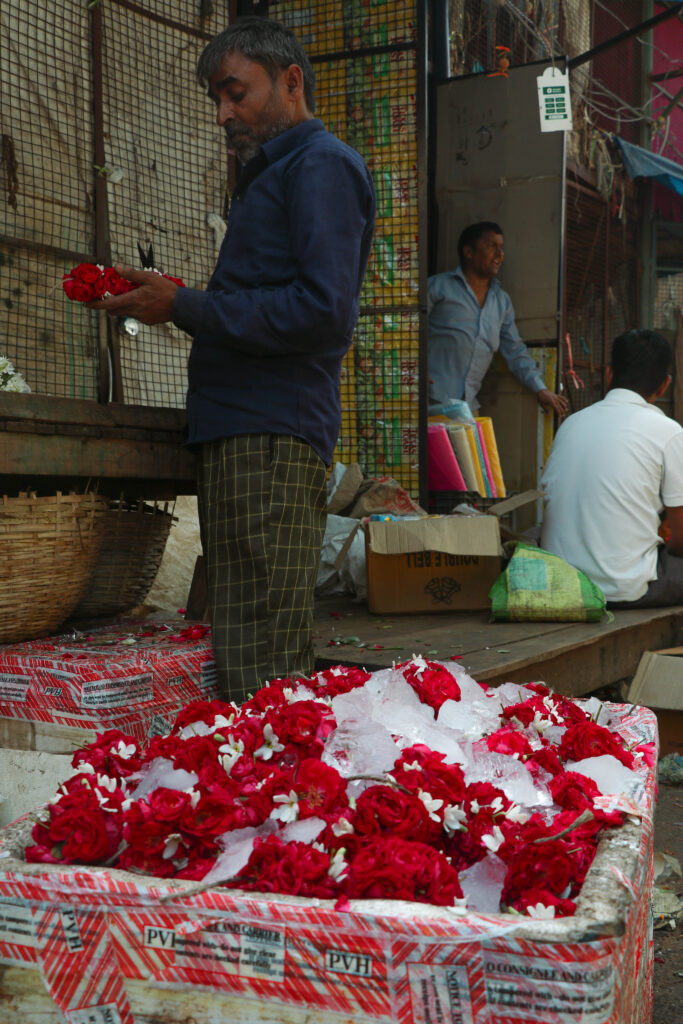 During the pandemic, the phool mandi shopkeepers underwent severe losses. The market functioned at only twenty-five per cent of its normal functioning [2]. Since flowers do not have a shelf life of more than two-three days, many were dumped.
For instance, the Vaishno Devi temple in Jammu and Kashmir receives 15 to 20 truckloads of flowers each year from the Ghazipur market, Akhilesh Kumar, a leaf trader, noted,
"In 2020, just two to four trucks had been delivered there. We will not see a rebound in our floral industry unless pilgrims swarm the temples. Additionally, losses are inevitable until marriages and other social gatherings are once again common" [3].
Despite these challenges, the market has managed to function even today, with shopkeepers showcasing immense resilience.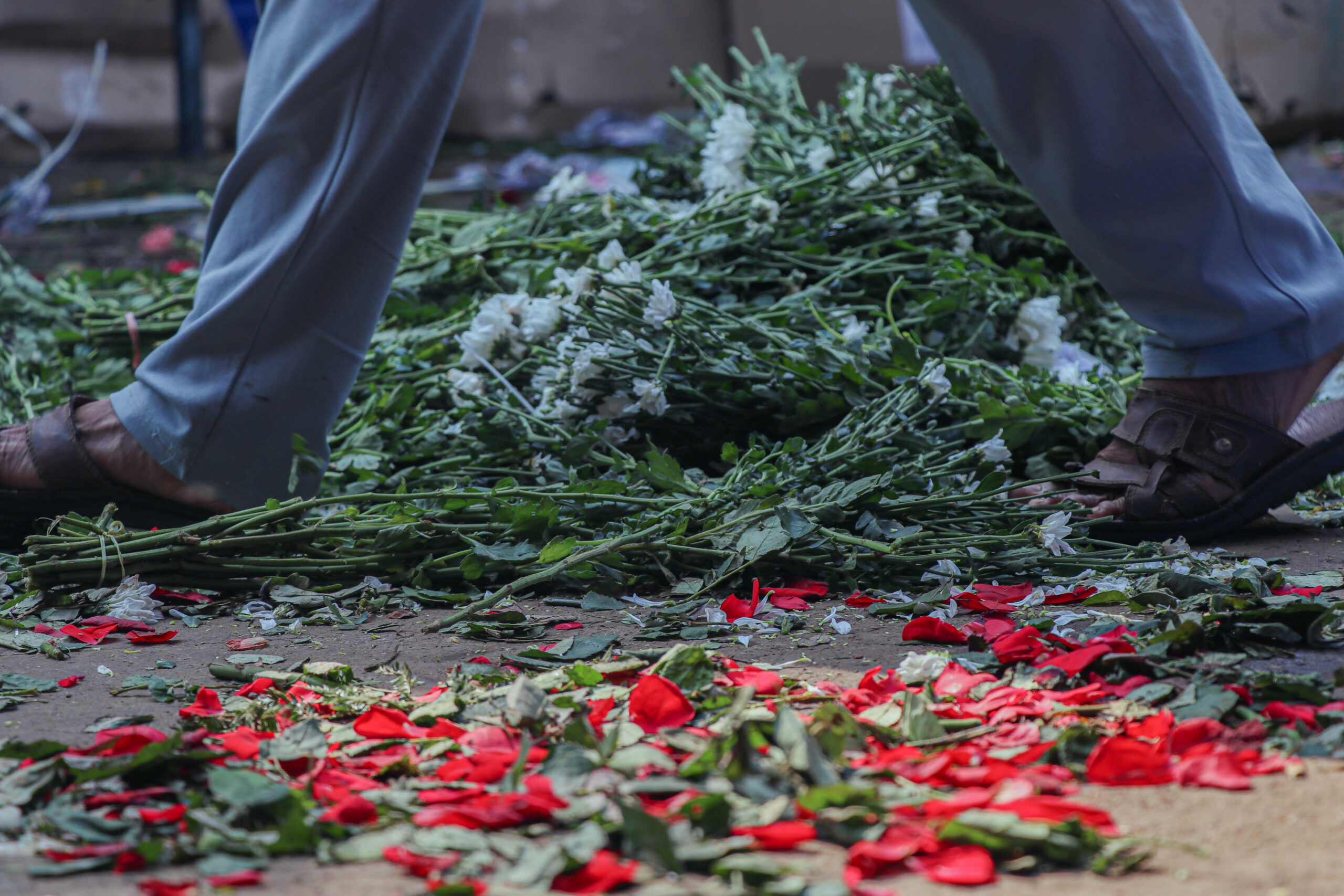 In 2022, the redevelopment of the phool mandi was announced, and bids were welcomed by the Delhi Agricultural Marketing Board. The project aimed to modernise the flower market for 197 crores, set to complete in thirty months. This redevelopment initiative would include constructing a four-storeyed building with a basement for loading and unloading the flowers with interior roadways, cold storage, generator sets, water supply, sanitation, sewage, and firefighting systems [4]. The cold storage specifically could aid shopkeepers in keeping their flower stock fresh for an extended period, subsequently reducing any unforeseen losses.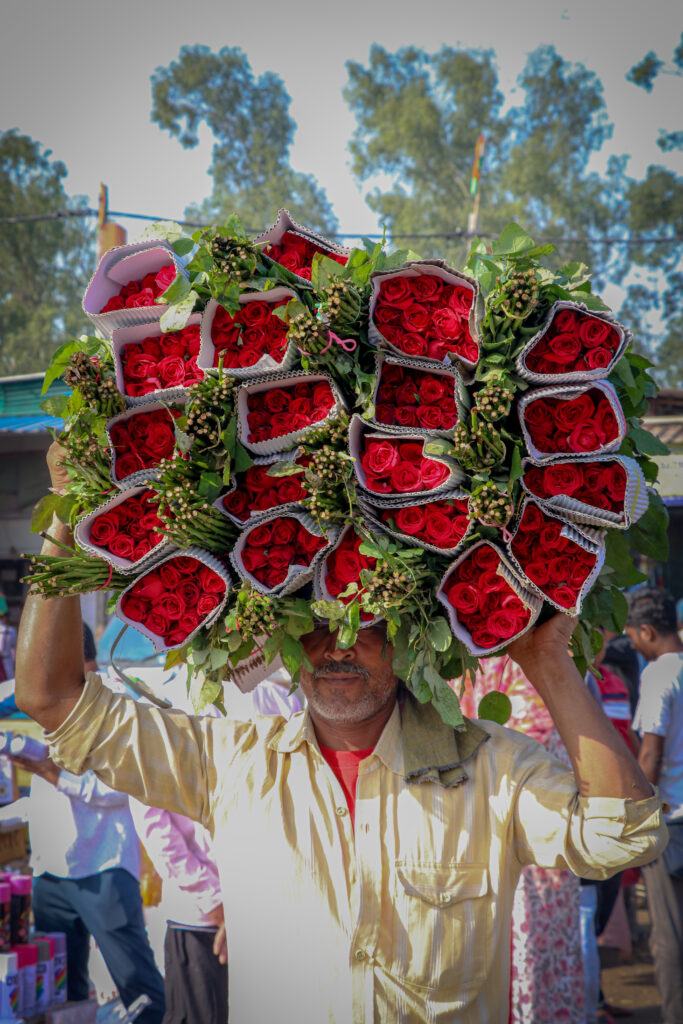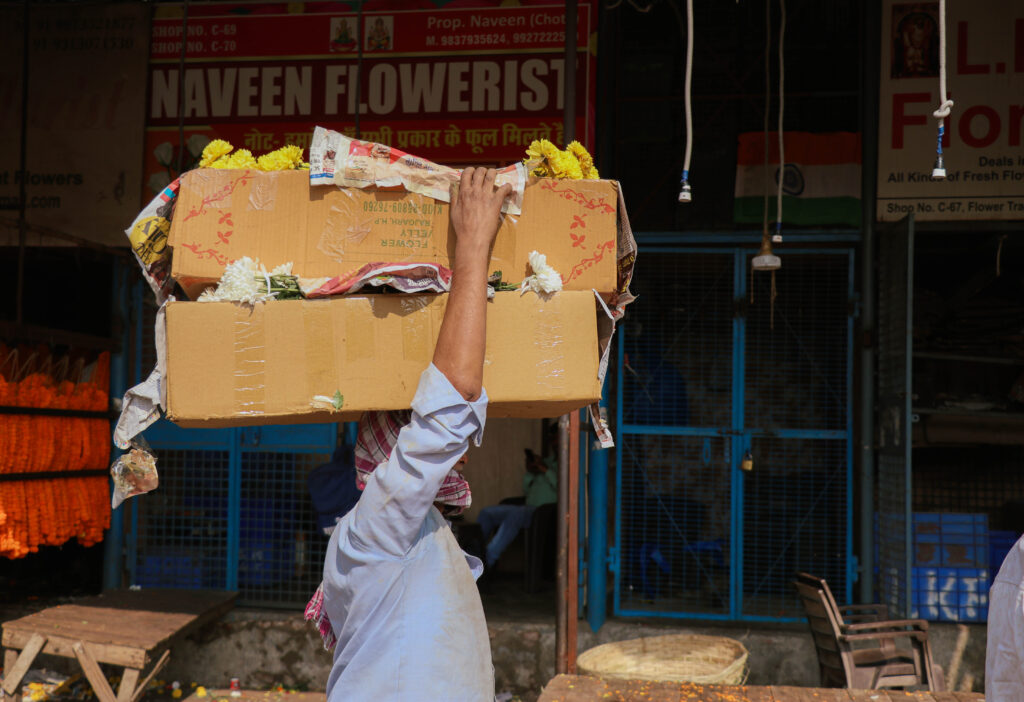 However, how the Flower Marketing Committee would rehabilitate the shopkeepers for the said construction period remains unclear. It is of utmost significance that the committee members take adequate measures for improving businesses as well as make temporary provisions for the shopkeepers to ensure that they have a place of business.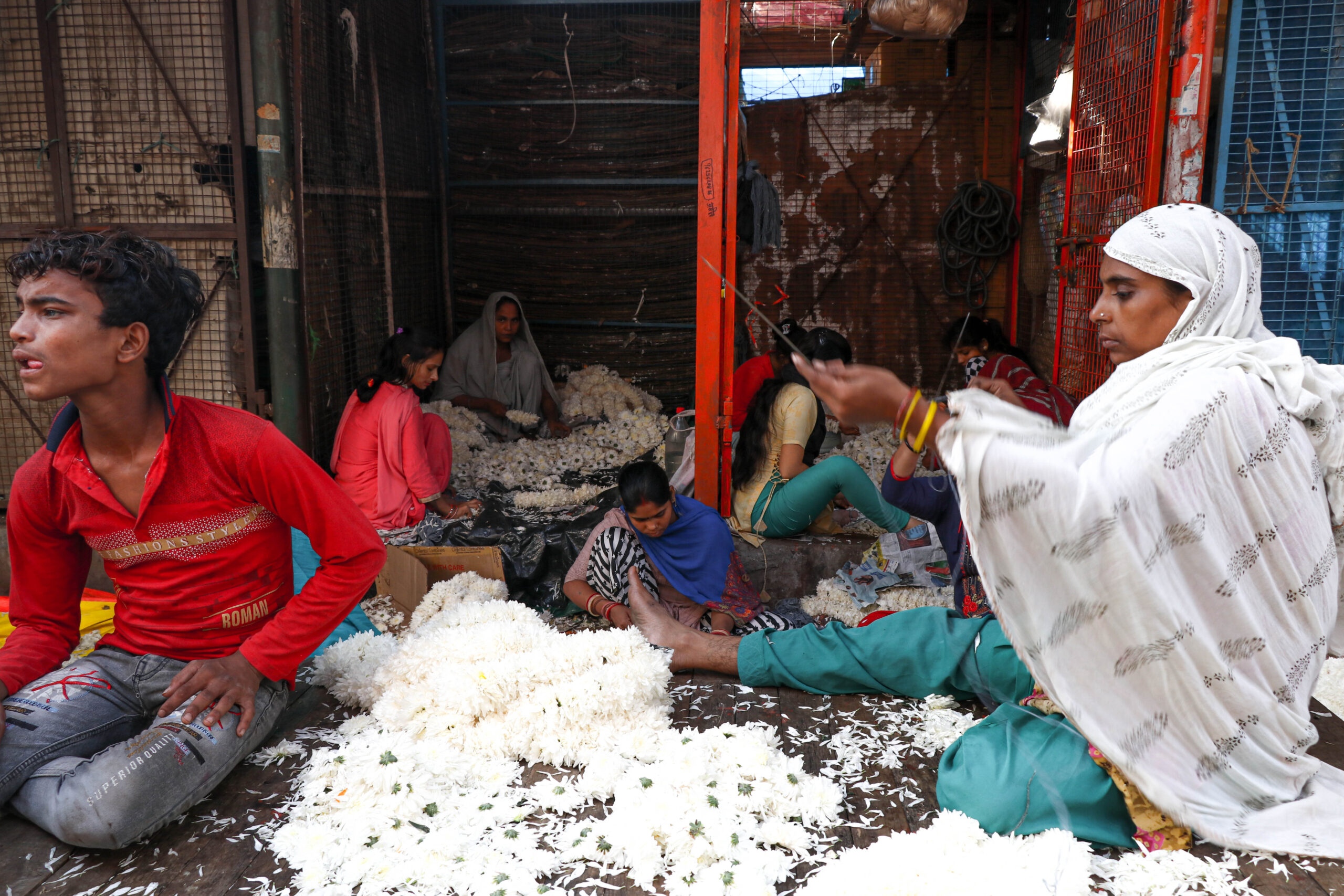 Neha Yadav is an independent photographer from Delhi. She is pursuing her bachelor's in fine arts from the College of Art, New Delhi. Her areas of interest are street photography and social documentary. Currently, she is part of an art direction team for an upcoming TV series.