By Poshali Goel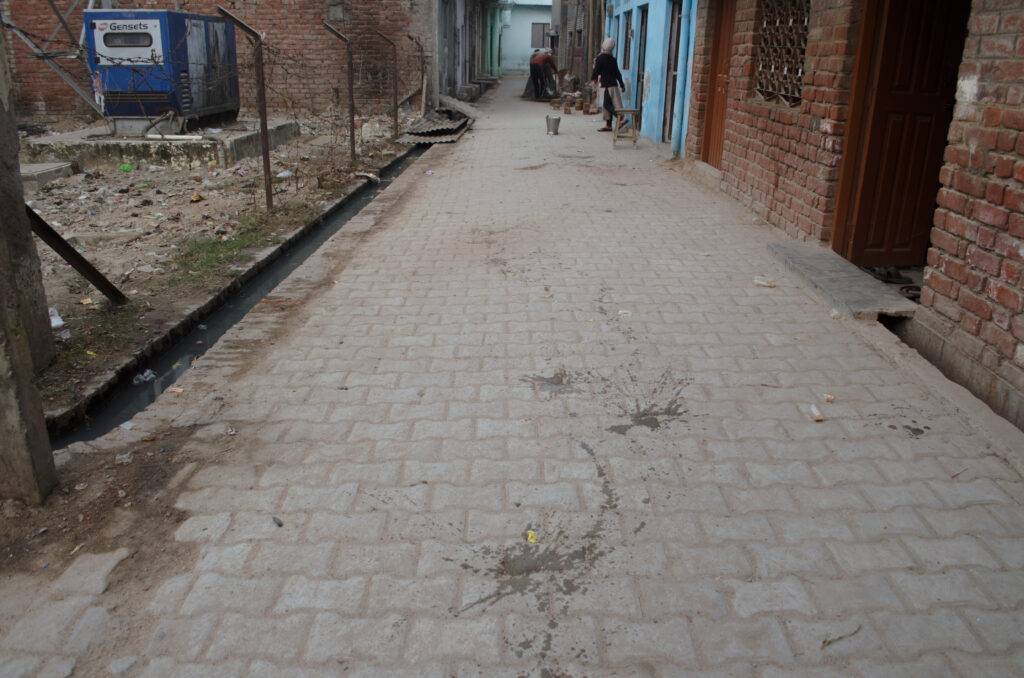 There are around 2,00,000 Zardozi craft workers, or Zardosans, in Lucknow, according to various estimates [1] [2]. The craft has been traditionally prevalent in Lucknow and the surrounding districts of Unnao, Sitapur,  Barabanki, Rae Bareli, Amethi, and Hardoi in Uttar Pradesh.
Chik Mandi is one of many areas in Lucknow where generations of zardosans have been practising the craft. However, many are now moving onto driving e-rickshaws or selling vegetables for a stable income. Meagre wages and uncertainty of incoming work has forced many of them to quit. But insufficient income is only one of many problems that the zardosans face.
Access to clean water and sanitation facilities in the area is abysmal, amplifying the everyday struggles of people engaged in a dying profession. Public water tanks dot every other lane here, and people can be seen hauling water several times a day from the tanks. Many households have installed submersible pumps to get around this problem. The area also has an open drain running through it. Many people living close to the drain complain about frequent uneasiness and pain in the stomach. During monsoons, water from the drain overflows and enters their houses. The stench is unbearable.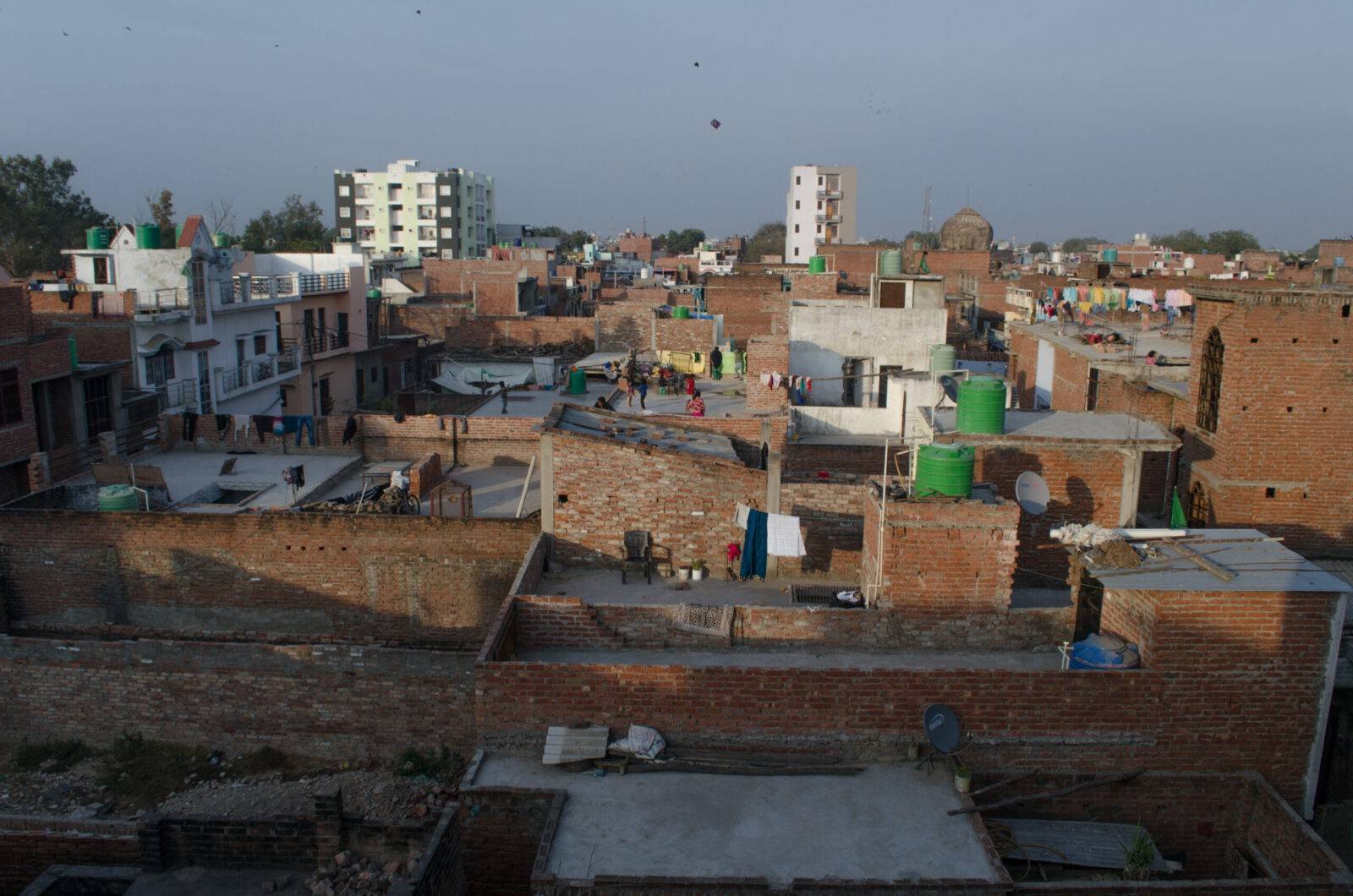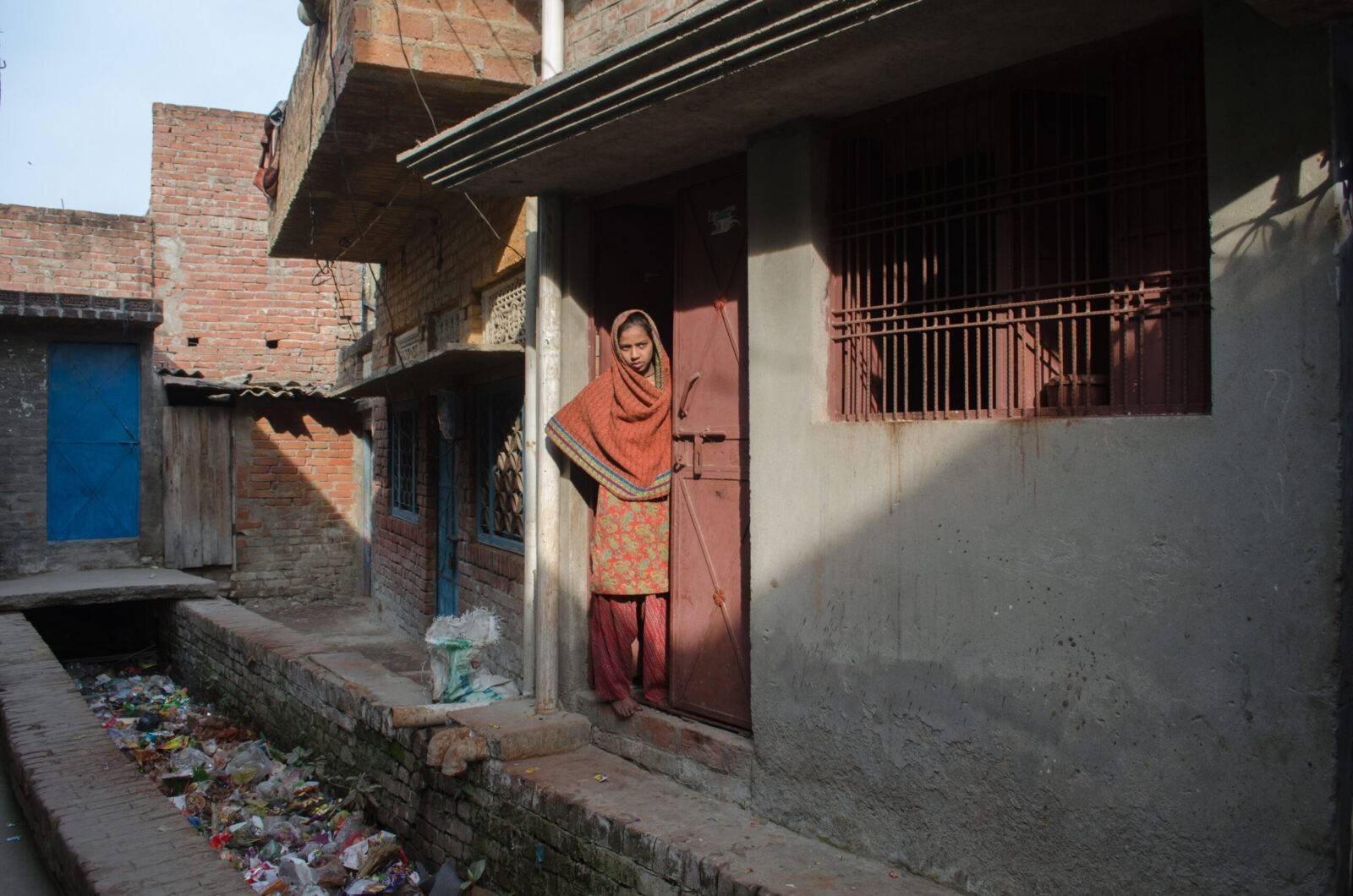 Women from the area also reveal how the zardozi work gets affected by the harmful gases released from the drain. Many pieces get ruined while they are still on the ada (frame). The drain acts as a catalyst for zari and other metallic items used for embroidery to lose their shine. Out of the many karkhanas (workshops), the ones next to the drain completely shut down during monsoons because of the overflowing wastewater and garbage.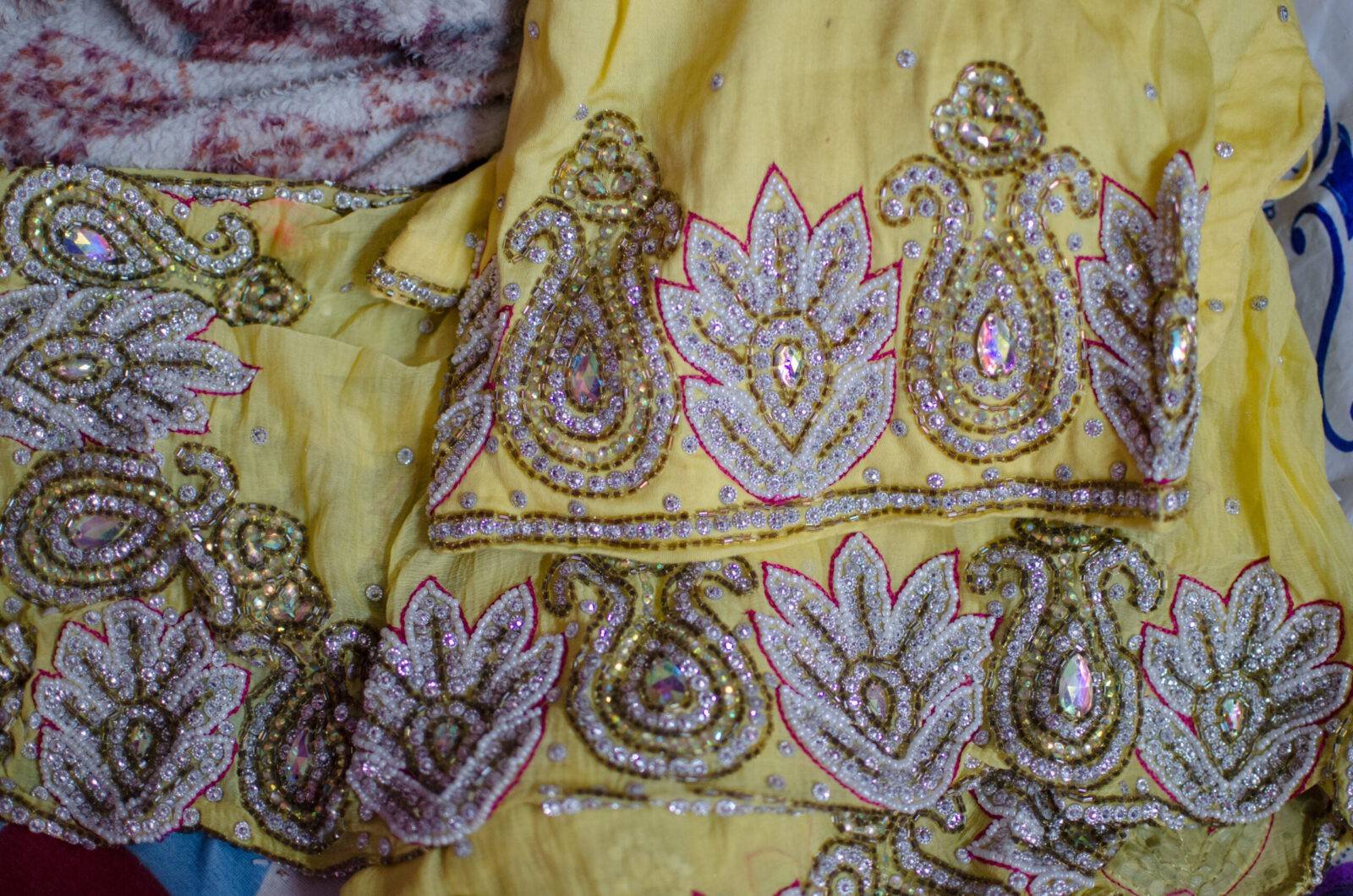 Improved access to water, sanitation and hygiene (WASH) has been identified as a critical factor in improving human productivity and earning potential by reducing the time and share of income spent on these services [3]. The UP government, as part of its handicrafts policy, currently has 19 schemes aimed at the welfare of artisans through improved training, better access to markets, handicraft cluster development, pensions, loans, among others [4]. However, there is an identifiable need for the state handicraft policy to take a human development approach to improve the lives of artisans, such as those in Lucknow's Chik Mandi.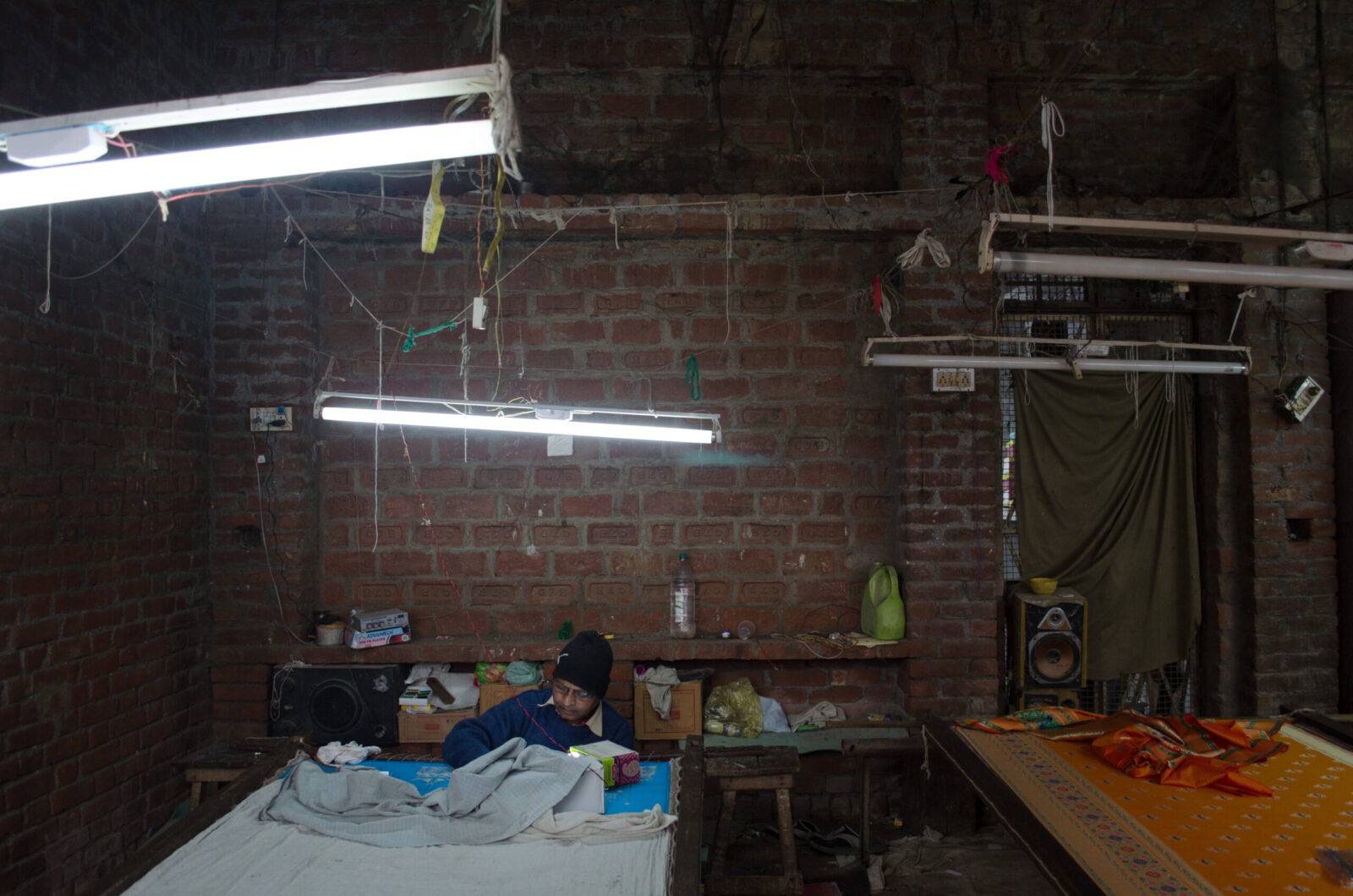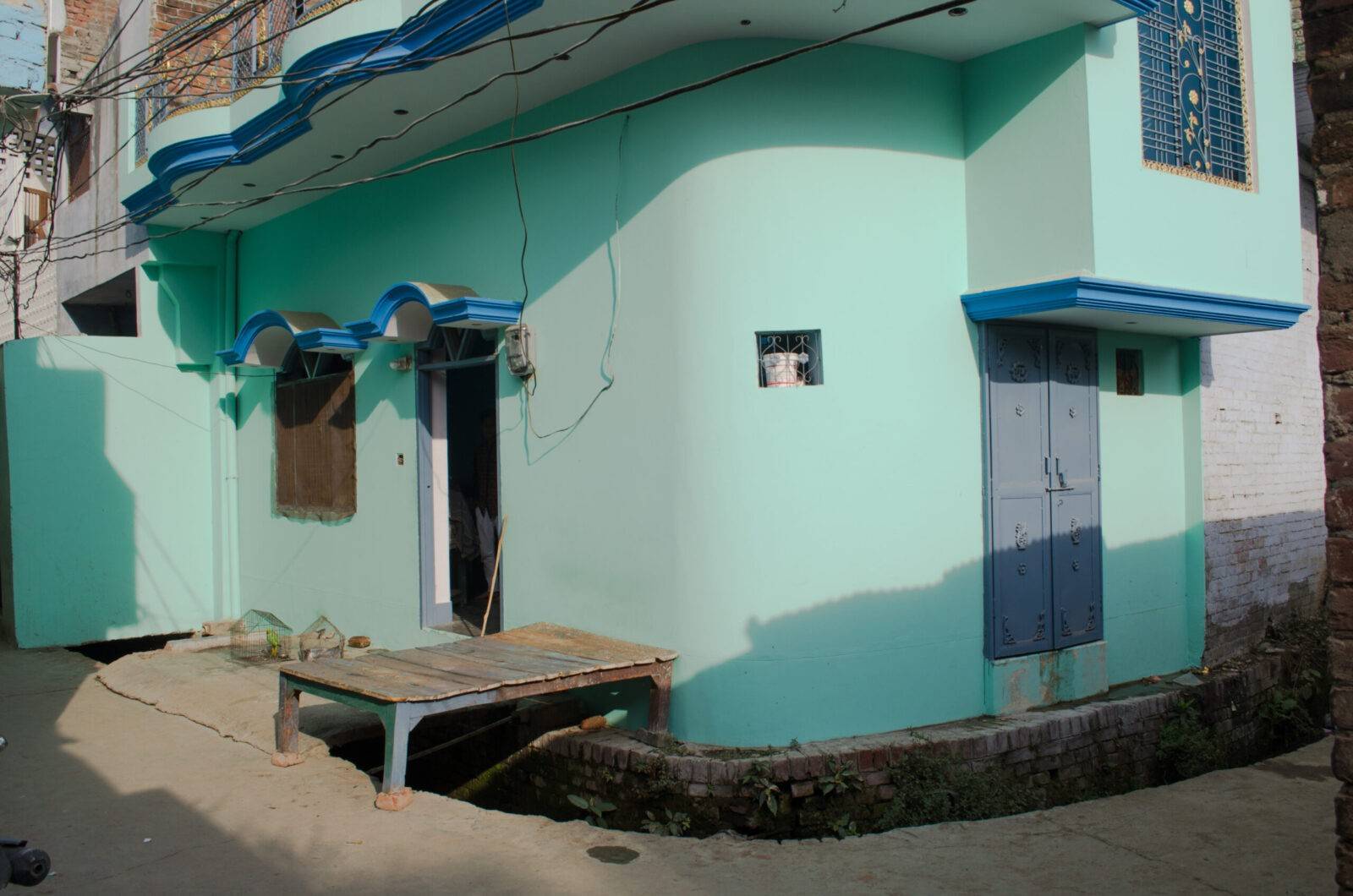 ENDNOTES:
[1]http://iasir.net/AIJRHASSpapers/AIJRHASS18-317.pdf
[2]https://www.business-standard.com/article/current-affairs/lucknow-zardozi-gets-gi-registration-113042400432_1.html
[3]https://www.who.int/water_sanitation_health/watandmacr2.pdf
[4]http://www.upmsme.in/site/writereaddata/siteContent/latest-scheme.pdf
This visual story was shot in 2019 under The WASH Photo Project.